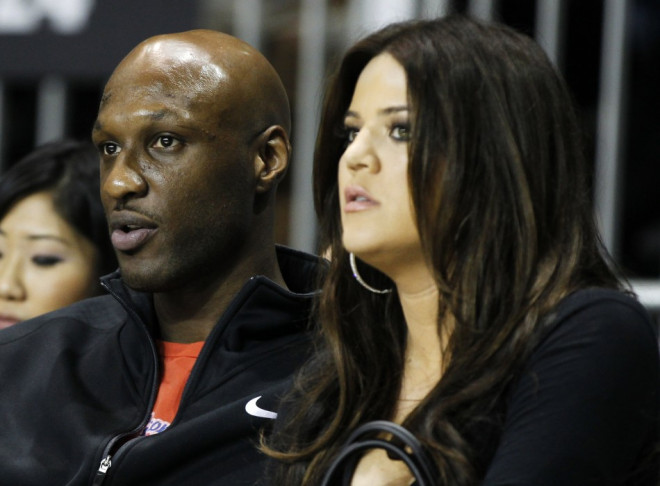 Khloe Kardashian does not seem to be interested in giving her divorce a second thought.
Her estranged husband Lamar Odom, had said at a recent press conference that he didn't think their marriage was completely over:
"I love my wife. She'll always be my wife, no matter what. Who knows? We don't know exactly if the divorce is going through. Only time will tell. I hope not. But even if we were divorced, she would always be my wife," Odom had said.
However, according to a report in Radar Online, Kardashian is privately scoffing at Odom's declaration, telling her friends that the divorce is definitely on. As per a source close to Khloe, Odom is living in a "parallel universe."
"She has absolutely no plans to get back together with Lamar," said the insider.
"She has already sold their house and is just starting live her own life. The nights of staying up late at night wondering where Lamar was and if he would be coming home, are over."
The Keeping Up with the Kardashians star filed for divorce in December and soon after moved out of the home she shared with the former NBA star.
The family insider added that Kardashian will always love her ex, but said "the relationship had run its course. She wishes he would file the response to their divorce proceedings so they can both move on in a healthy way."
While Odom lives in this 'parallel universe' of his, the Kardashian star already seems to be moving on. Reports suggesting her romantic involvement with rapper, The Game, are currently circulating on the internet.
Kardashian also recently posted a black and white picture of the two 'friends' on Instagram that further fuelled rumors about them dating. The caption she put didn't make things less obvious either, reports Enstars.
"I could explain but it's more fun this way @thedocumentary #10PlusYearsandCounting," she wrote.