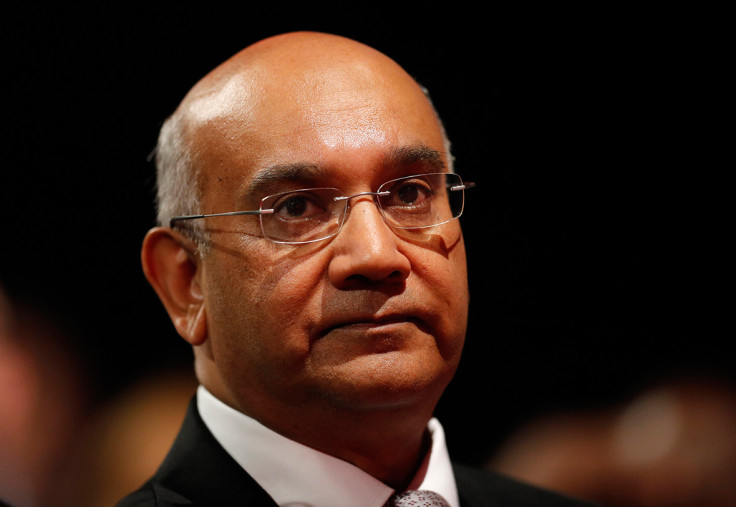 The Met Police has dropped an investigation into Keith Vaz over drug allegations reported in the Sunday Mirror.
The tabloid newspaper secretly filmed the married Labour MP and claimed he had paid for the services of two male escorts. It also alleged he had offered to pay for, but not use, cocaine.
The 60-year-old MP for Leicester East issued an apology to his wife and children shortly after the scandal, and quit as chair of the home affairs select committee.
Detectives said on 10 November that they would investigate the allegations to see "what criminal offences – if any – may have been committed".
But on Friday (16 December), Scotland Yard announced the investigation was to close with no action taken against Vaz and no-one else charged.
A Met Police spokesman said: "Following allegations in the Sunday Mirror on Sunday 4 September concerning a Member of Parliament, the Metropolitan Police Service received a letter on Wednesday 7 September requesting police consider the matter.
"The letter was forwarded to the Special Enquiry Team, part of Specialist Crime and Operations, who started an assessment process to identify what criminal offences – if any – may have been committed. Following that assessment, which included obtaining early investigative advice from the Crown Prosecution Service, the MPS started an investigation in November.
"During the investigation new information was received and additional advice obtained from the CPS, following which the MPS has made the decision to close the investigation with no person being charged."
The House of Commons sleaze watchdog also launched an inquiry into the conduct of Vaz.
The Parliamentary Commissioner for Standards will determine whether he was guilty of a conflict of interest as was heading up a parliamentary review of vice laws at the time of the allegations regarding male escorts.