Muslim woman arrested by NYPD after lying about attack by group of pro-Trump men
Yasmin Seweid reportedly told police she lied in order to avoid getting into trouble with her strict Muslim parents.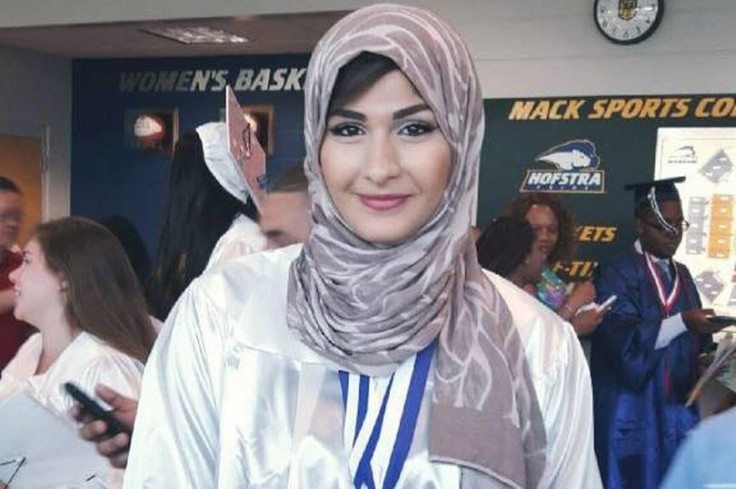 A Muslim woman in New York was arrested after filing a false report claiming she had been harassed by a group of white Trump supporters.
The 18-year-old confessed on Wednesday (14 December) that she made up the story that on 1 December she was taunted on the subway by men who called her a terrorist and shouted "Donald Trump!" in her face. Yasmin Seweid also claimed that when she attempted to move away from her alleged harassers, one of them followed her and attempted to grab her hijab.
According to the NY Daily News, Yasmin Seweid said she lied because she did not want to get into trouble for breaking her curfew.
As punishment, Seweid's parents allegedly shaved her head, sources said.
"Nothing happened, and there was no victim," a police source said to the Daily News. "We dedicated a lot of resources to this — and don't get me wrong, this is what we do — but we had guys going back and forth, looking for video and witnesses. And we couldn't find anything."
The Baruch College student was charged with filing a false report and was awaiting arraignment late on Wednesday, the Daily News reported. She was also charged with obstructing governmental administration police said. According to the New York Times, both charges are misdemeanours.
Ibrahim Hooper, a spokesman for the Council on American-Islamic Relations, told the Times that Muslims in the US were feeling "tremendous psychological stress and pressure" that can lead to incidents such as this one. "No one out of the blue decides to make this kind of report," he said.
"Whenever there are these rare instances of alleged false reports — it's still an allegation at this point — it's used by the growing Islamophobic community to delegitimise and undermine the many legitimate anti-Muslim incidents," Hooper added.
The Daily News reported that police initially believed the inconsistencies in Seweid's story were due to lapses by an individual who had been traumatised. However, their doubts increased when detectives could not find witnesses or any significant video.
A week after the alleged subway incident, Seweid left her home and was reported missing on 8 December and found the next day, triggering suspicion.
When questioned by detectives on Wednesday, Seweid admitted to lying to throw off her parents who were angry she was dating a Christian. Syeed Seweid, her father, told the Daily News he did not know why his daughter lied.
Despite Seweid's false report, officials say there has been a rise of hate-inspired crimes in New York and throughout the US since Donald Trump won the election. According to police statistics in New York, reported hate crimes more than doubled in November from 20 cases in 2015 to more than 43 in 2016.
© Copyright IBTimes 2023. All rights reserved.