Keith Vaz MP was accused today of abusing his position, as it was revealed a man who allegedly paid for one of Vaz's male prostitutes was granted a pass to the House of Lords.
Daniel Dragusin was able to access the institution when the office of Vaz's political allies supplied him with a pass.
In allegations made by the Sunday Mirror, Dragusin took his family to Westminster, met Leicester City boss Claudio Ranieri there, and was seen on holiday in India with a Houses of Parliament bag.
Dragusin, who allegedly deposited £150 ($200) in the bank account of one of the escorts Vaz is accused of hiring, got the pass after ­official paperwork was filed which said he was working for the late Lord Tarsem King, a former Labour MP.
But according to the Sunday Mirror, who saw the forms, much of the paperwork was left blank and Lord King's closest aide said he had never heard of Dragusin.
Vaz issued a statement on 10 September confirming Dragusin did have a pass to the House of Lords but denied any wrongdoing or breaking any rules.
However, Suresh Joshi, Lord King's former press secretary, told the Sunday Mirror: "Keith Vaz was always trying to get passes for people who were helping him.
"We had an organisation called the Asian Guild, which Lord King was in charge of. Lord King agreed to let Keith Vaz take one for people if they would help with the Asian Guild work.
"Keith Vaz would always say 'OK, yeah fine,' but I never saw this guy [Dragusin]. As far as I was concerned the pass was issued to Keith Vaz. I know that, categorically. Mr Vaz had a lot of influence over Lord King."
Abuse of power accusation
Dragusin's application for the security pass was completed on 7 July, 2010, and went through on 16 August, 2011, according to the Sunday Mirror.
A parliamentary official said: "We rely on members' word – if they say somebody is working for them we have to accept it. The system has been improved recently, there used to be a lot more abuse than there is now."
A friend of Dragusin said: "[Dragusin] has worked for Keith Vaz for five years. He came to the UK because the family wanted to earn more money.
"They found this guy, he hired Daniel for a driving job. He only got to know him after he arrived in the UK."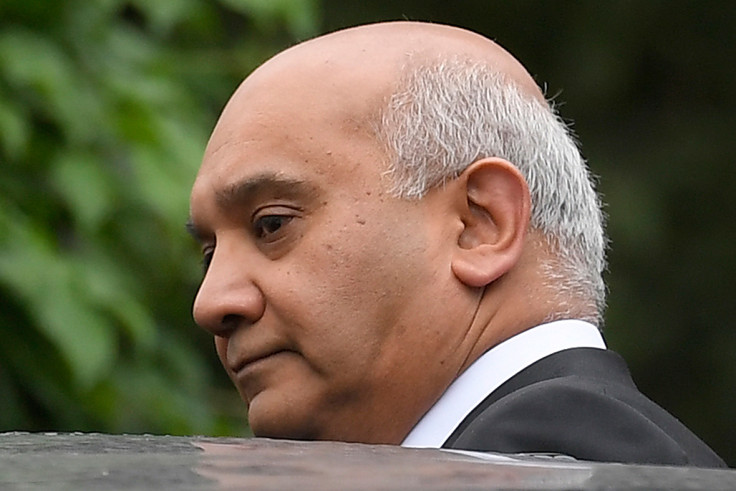 In a statement yesterday, a spokesman for Vaz said: "Mr Vaz and Lord King worked together in Parliament on a number of issues especially and including matters to do with the ethnic minority community.
"Daniel Dragusin worked on these issues during the time he was a pass holder. There was no breach of the code. On occasions, members of the house share researchers when they do joint work. Dragusin ceased to be a pass holder after Lord King's death."
Lord King died in 2013.
Vaz, Labour MP for Leicester East, stepped down on Tuesday (6 September) from his role as chair of the powerful Home Affairs Select Committee, following allegations he paid for the services of two male escorts.
Vaz came under pressure to step down following allegations originally made by the Sunday Mirror.