Shamed Labour MP Keith Vaz was branded a "liar and an actor" last night by the men he allegedly paid for sex, as they revealed he offered to fly them around the world.
Speaking to the Sunday Mirror, the men broke their silence to shed light on his illicit affairs and to vehemently deny claims they had drugged the once-powerful backbench MP.
In a series of allegations, the Eastern European friends told how the married father-of-two offered to pay them £50 for each male prostitute they supplied and how Vaz even used a code when sexting them, by referring to their trysts as "painting".
One of the men, who remains anonymous, said: "Some people may be upset by what we did. But we feel exposing a public person like Vaz is the right thing.
"Vaz has two lives – Jim and Keith. He's the biggest liar I've ever met – tricking people from every side.
"People trusted him and voted for him. He was the best actor I've ever met.
"If he'd been drugged why did he not go to the police and say he was a victim and he was drugged? He had enough time to contact police."
The escorts made further explosive claims that the MP offered to fly them around the world with other male prostitutes.
One of the men said: "After one of our meetings he tried to convince me to go abroad, to Tunisia or Morocco. He wanted to take us away but he also wanted to get my full details.
"The suggestion was that rather than meeting at his flat, he was suggesting we could go to Morocco, but I don't know if it was a genuine offer.
"He discussed having meetings with escorts in Tunisia and Morocco. He said, 'Let me take you away on holiday.'"
'Just call me Jim'
The men also told how they spotted Vaz on TV and uncovered his true identity. They then asked Vaz for his name who told them he was called Jim and said he worked as an industrial washing machine seller to hotels.
One of the escorts took the opportunity to offer sympathy to Vaz's wife of 23 years, Maria Fernandes, who spoke out yesterday in a tell-all interview in the Mail on Sunday.
The man said: "I feel sorry for his wife. I wouldn't be able to take that stress, that shame. She loved him, she married him. He never wore a wedding ring.
"He's brought shame on his family, they all have to suffer for him, they are guilty of nothing and they are victims in this.
"I feel sorry for them and I would like to apologise to them. But Vaz has only one person to blame – himself."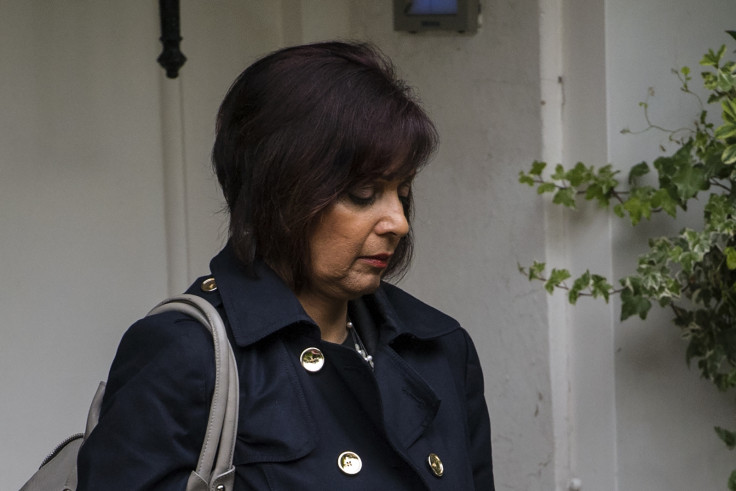 The escort also claimed the MP offered him a job as a driver.
He said: "He texted me and said he wanted someone to work as a driver for three days at the weekend, then for any other days for a charity.
"I was interested in taking the job. I was hoping the job would go through and I'd earn good, genuine money. If someone's asking you to be a driver then hopefully he will have a good business or he's very important."
On Tuesday (6 September) the Labour MP for Leicester East quit his role as the chair of the Home Affairs Select Committee from his role as chair of the Home Affairs Select Committee, after the Sunday Mirror accused him of paying for the services of two male escorts and offering to buy them cocaine.