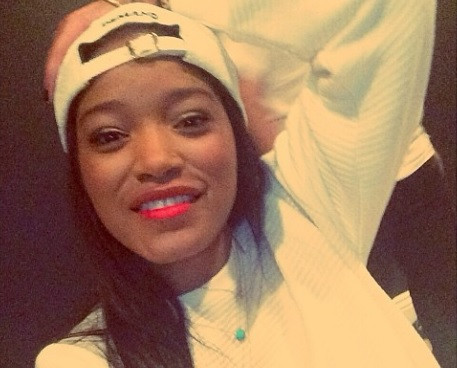 Keke Palmer has hit out at cyber bullies who tried to tarnish her good girl image by claiming she had a sex tape.
The 20-year-old actress, who recently played Chilli in TLC biopic Crazy Sexy Cool, blasted those responsible for peddling an explicit video showing an unidentified woman performing a sex act on aspiring rapper TadoeDaSavage.
A frustrated Palmer denied the woman in the video was her and insisted, during a recent interview with The Jasmine Brand, that she did not deserve the malice directed at her and it had "killed her heart".
"My thing is, I always try to use myself as an example. I realized at a young age, ok I have a platform. People know me because of my work. Let me use it for a good thing. And I never want young girls to think that is ok," she said.
The entertainer continued to question why people were linking her to the video, which first surfaced on video sharing platform, Vine.
"Every now and then there are some things you can throw over your shoulder. But that, that was too much and I've done too much good in my life to deserve that type of treatment. Everything I do, I always think about the young women who are like me out there, that want to be heard, that want to be seen, that want more positivity, that want more things to feed their mind.
"So it just kills me.. it just killed me because I felt like why? Why? What did I do to deserve it? All I did was take a picture with a fan, and now you turning it into something terrible.
"I don't give a damn about being no celebrity. At the end of the day, this is not right. This is not right for you to do this to me and I won't allow it. I won't," she added.
Palmer is set to star in the upcoming TV Movie The Trip To Bountiful on Lifetime.