American singer Kelly Clarkson has shared a cute photo of her baby boy Remington Alexander Blackstock along with her husband Brandon Blackstock and two-year-old daughter River Rose to celebrate Father's Day. She and husband Brandon welcomed their son Remington on 12 April 2016.
The Invincible singer tweeted the photo, when Brandon can be seen seated on a couch with their children wrapped around his arms.
The photo was shared by Clarkson on 19 June (Sunday). She captioned the image: "Happy Father's Day @BBlackstock #PieceByPiece Thnx 4 being such a great dad 2 all 4 of our kiddos! #sexydaddyalert."
Since the birth of her second child, Clarkson has shared only a few photos, the first being a black-and-white picture soon after his birth. "Meet Remy, our newest edition to the family!" the American Idol winner had written on Twitter.
Clarkson and Blackstock got engaged in 2012 and tied the knot in October 2013. The singer is also the stepmother to Blackstock's two children, Savannah and Seth, from his previous marriage. The children's book author, recently praised her husband during an interview. "He's such a great father. He's in the room right now going 'Yeah, I am'," she told Ryan Seacrest.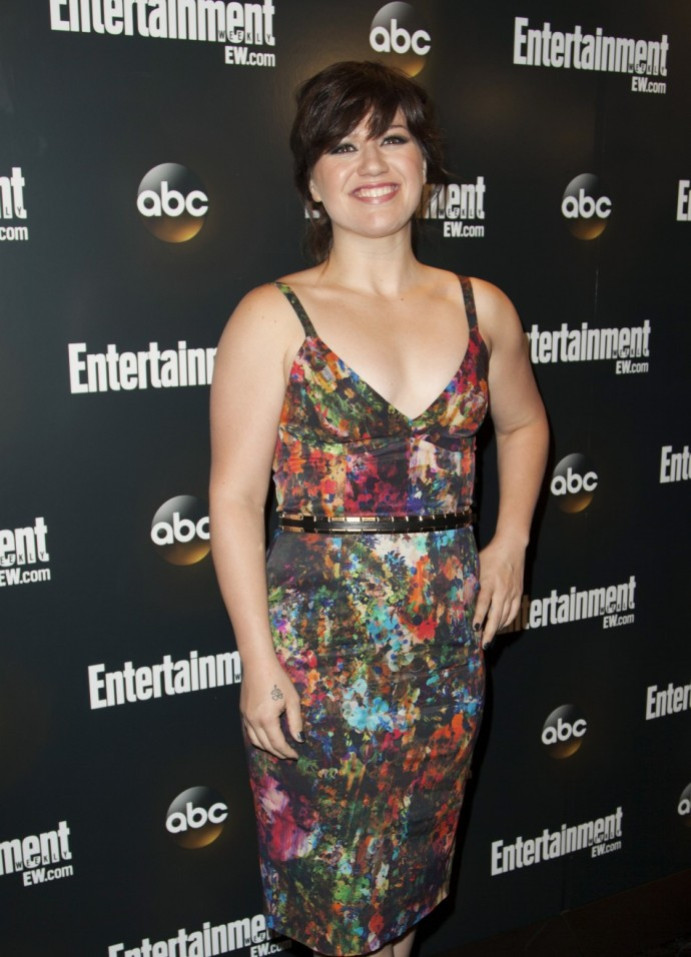 "I used to be such a downward Debbie when people use to say, 'Oh you haven't found the right one'. Shut up! It was like a fairy tale. Watching my husband love on his daughter all the time you know, go to her events and just be there and like be present is like hard to watch but beautiful to watch. I know that my kids are going to have that. Y'all are totally going to make me cry on this interview. I'm so glad you can't see me," she explained.