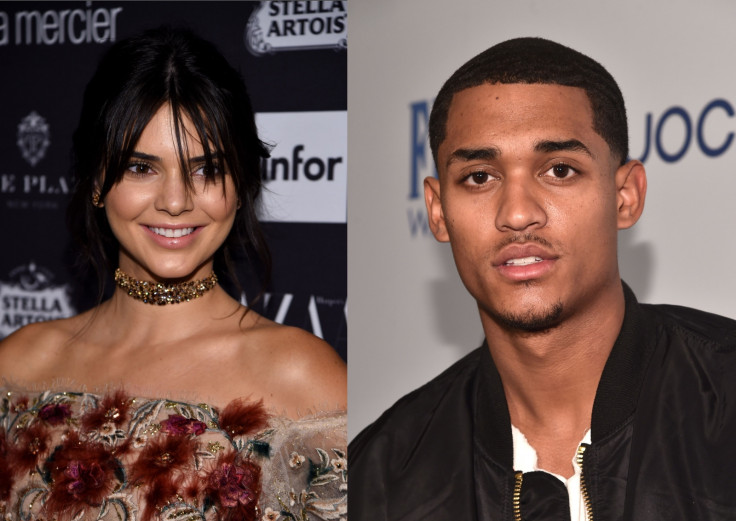 Kendall Jenner and Jordan Clarkson once again reignited romance rumours after the pair attended Drake's star-studded AMAs after-party on Sunday. The supermodel, who has been linked to the LA Lakers player since March "had a flirty vibe going on" with him during the after-party, according to reports.
Dressed in a pair of black pants and white cropped tee, Jenner arrived at the A-lister's bash in Los Angeles hotspot Delilah along with her girlfriends Karlie Kloss and Justine Skye.
Initially, the Keeping Up With The Kardashians star kept it to her girl gang, sipping on cocktails and dancing to music, but when the basketball player walked in, an eyewitness said that her face "lit up".
"They definitely had a flirty vibe going on and were very intimate," a source told People magazine adding that the pair spent the rest of their night together. Although there were several other celebrities such as G-Eazy, Nina Dobrev and Heidi Klum in attendance, Jenner and Clarkson kept mostly to themselves.
"Jordan was extremely attentive towards her and treated her like his girlfriend," the report added.
According to another report, the catwalk queen and Clarkson even enjoyed some intimate moments together despite being surrounded by celebrities at the after-party. "You could see that they're really into each other and they certainly weren't hiding it," an eyewitness told E! News adding, "They were very touchy-feely!"
"They both were smiling from ear to ear. You could tell that they didn't care about anyone else and, to each other; they were the only two in the room. Several times it looked like they were going to kiss, but refrained," the source was quoted as saying.
Apart from the 24-year-old athlete, Jenner has also been linked to Harry Styles and rapper A$AP Rocky.