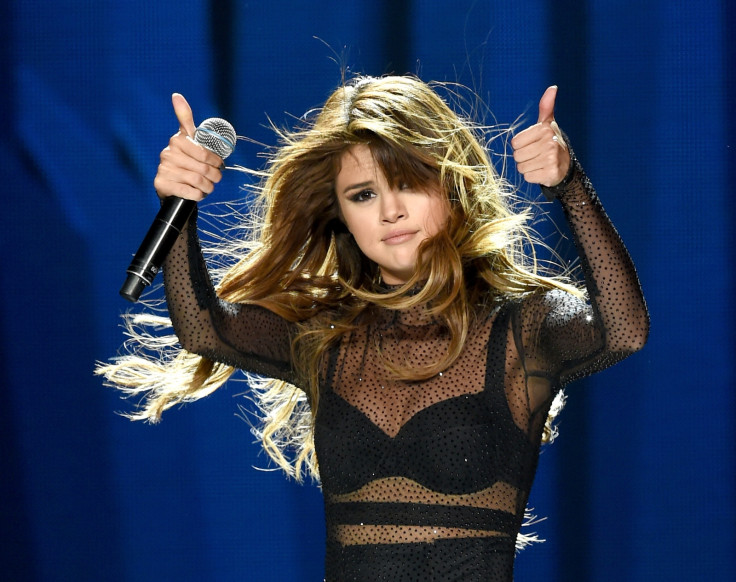 Selena Gomez fans have every reason to celebrate as the pop star made a noteworthy return to the limelight following her hiatus from music and the media. While Selenators were thrilled to see their favourite singer rocking the stage at the 2016 American Music Awards, fans could not help but wondered when Gomez would finally resume her music career and Revival world tour.
If a recent report is to be believed, the Hands To Myself singer is already planning her comeback after the warm response she received from friends and fans at the AMAs.
According to Hollywood Life, "Selena is considering resuming her Revival World Tour after the stellar AMAs." And one of the biggest motivations for Gomez's return seems to be the 24-year-old's connection with her loyal fans.
"She is feeling much better and misses the connection with her fans that she gets every time she steps on stage. Selena has been discussing her next move with her family and management team who are encouraging her not want to rush back to work," a source told the gossip website sharing more details on the songstress's return.
The Heart Wants What It Wants hitmaker was seen at the AMAs after an extended hiatus. She was awarded for favourite pop/rock female artist of the year title and in her acceptance speech, Gomez moved the audience to tears.
She said, "Thank you guys so much. In 2014, this stage was actually the first time that I was authentically 100 percent honest with all of you. I think it's safe to say most of you know my life whether I liked it or not. And I had to stop. Because I had everything. And I was absolutely broken inside. I kept it all together enough to where I would never let you down, but I kept it too much together to where I let myself down."
If and when Gomez makes her return, it would end her career break that she announced in August following her struggle with lupus.
"I've discovered that anxiety, panic attacks and depression can be side effects of lupus, which can present their own challenges," she had said. "I want to be proactive and focus on maintaining my health and happiness and have decided that the best way forward is to take some time off".