Fire destroys massive General Electric industrial park in Louisville, Kentucky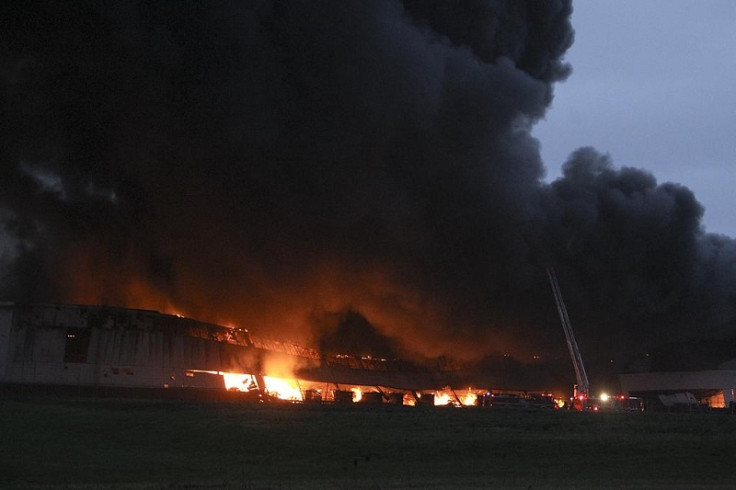 A huge fire has engulfed a General Electric complex just outside Louisville, Kentucky.
Dozens of fire crews were struggling to put out the blaze, which continued to rage in the morning and sent huge pillars of thick, black smoke high in the sky.
There are no immediate reports of injuries.
Jefferson County Fire spokesman Kevin Tyler confirmed that there were no deaths or reported injuries in the massive fire, but said the building is likely to be completely destroyed.
Fire officials are not yet sure what caused the blaze in the storage building, but said at this point they are just focused on putting out the flames.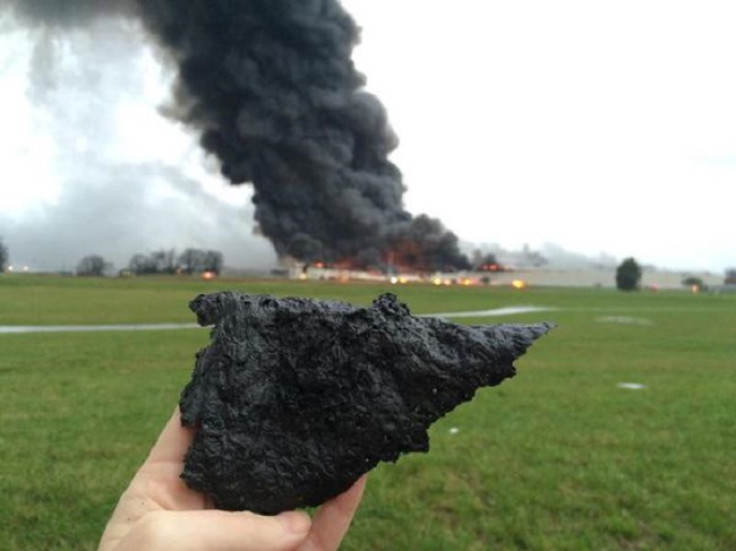 Ash from the 3 April 2015 blaze at the General Electric facility in Louisville, Kentuckuy
Twitter: Candice Clifft
Local reports said the blaze broke out in one of the buildings of the huge complex that was being used as storage.
Firefighters have been battling other emergencies as storms in the area around Louisville flooded roads, prompted at least one evacuation.
Authorities said more than 100 water rescues had been carried out since early on Friday, 3 April 2015.
Residents who live within a half-mile radius of the blaze have been ordered to shelter in place, according to Louisville emergency services spokeswoman Jody Duncan. The shelter-in-place order was not because of hazardous materials, but because of the smoke from the fire.
"There is ash falling as well," says Duncan, adding that the precaution is more for residents that have respiratory issues.
According to a GE website, its facility in the Louisville Appliance Park is "revitalizing manufacturing in the United States". The park is so large, 34 football fields could fit in one of its warehouses.
Building 6, where the fire erupted had been leased out since GE's air-conditioning operations were sold decades ago. Derby Supply Chain Solutions, which assembles, packages, warehouses and distributes products, has its logistics operations in the building.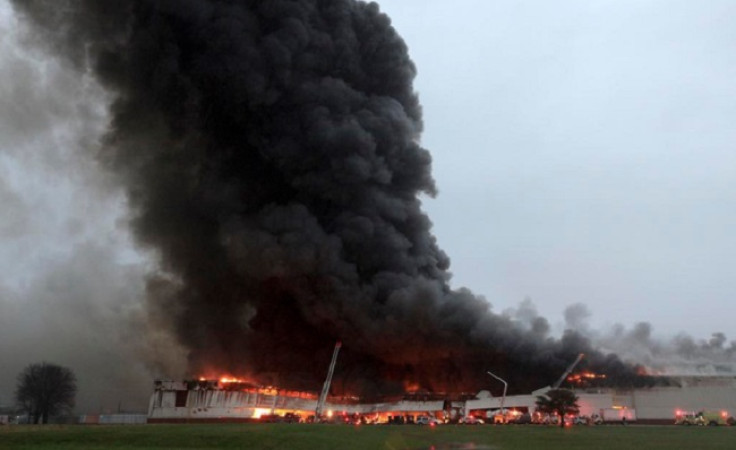 Appliance Park is the 1,000-acre headquarters of GE Consumer & Industrial, GE's appliances division that is expected to become a division of Swedish appliance manufacturer Electrolux later this year. About 6,000 GE employees work in the industrial park, which has at least 15 buildings.
© Copyright IBTimes 2023. All rights reserved.