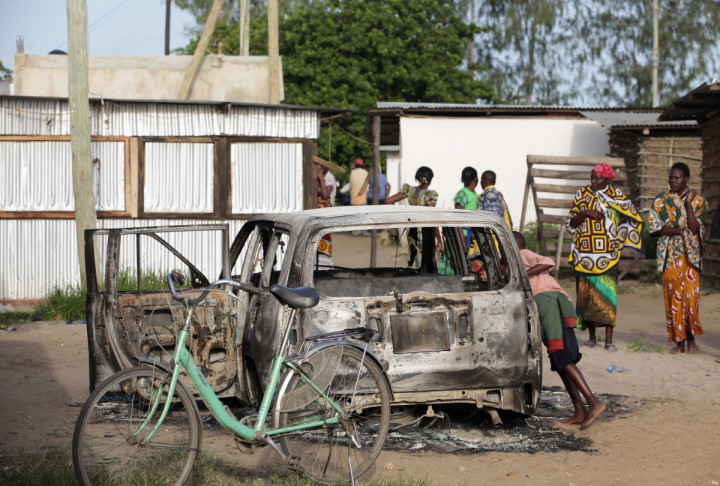 A white man who speaks "fluent British English" spearheaded an alleged al-Shabaab operation on coastal towns in northern Kenya which left 60 people dead, according to witnesses.
The attacks took place near the town of Mpeketoni and most of the dead were ethnic Kikuyus.
"I saw a white man who was speaking in fluent British English commanding the rest of the attackers," Mary Gachoki, a resident of Mpeketoni, told the Daily Telegraph.
A local police chief claims several people have been arrested in relation to the attacks. However, it is unclear whether they are linked to the "local political networks" on whom Kenyan President Uhuru Kenyatta blamed the attack, or the Islamist group who claimed responsibility for the killings.
Another woman, speaking under condition of anonymity, said: "There was a white man among them, he was commanding them and was shouting now and then.
"I saw him ordering them to carry out the attacks, he could be heard speaking frequently and at one point he spoke in Arabic but most of the time in English."
James Mwangi, another witness, told the newspaper that the armed militants divided into groups before the attack.
"I saw a group of armed men standing then dividing themselves into groups, one went to the police station, one towards the town centre to attack the banks and businesses," he said.
"All were commanded by someone who was white or an Arab."
Kenyatta said that the attacks were "well planned, orchestrated and politically motivated ethnic violence against a Kenyan community, with the intention of profiling and evicting them for political reasons."
"This therefore was not an al-Shabab attack," he continued. "Evidence indicates that local political networks were involved in the planning and execution of a heinous crime".
Al-Shabaab is waging a war against the Kenyan government in revenge for the presence of Kenyan troops in neighbouring Somalia, and the perceived ill treatment of Muslims in the capital Nairobi.
The group was responsible for the siege of Westgate shopping centre in Nairobi in September in which 67 people were killed.