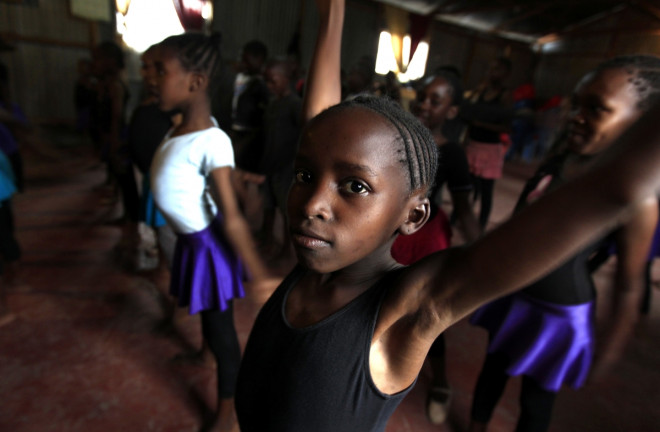 A low-cost empowerment programme for adolescent girls in Kenyan slums has greatly decreased incidences of rapes and sexual assaults.
In an environment where women have low status and are frequently attacked, researchers from Stanford University found that nearly 18% of participants had been raped in the year before the programme was launched.
Researchers at the university, along with Lucile Packard Children's Hospital Stanford and the non-governmental organisation Ujamaa-Africa/No Means No Worldwide, have validated the effectiveness of the scheme in reducing the number of rapes and sexual assaults.
Yvonne Maldonado, the senior author of the study and a professor of pediatrics at Stanford, said: "This study in very poor neighbourhoods in Africa demonstrated that there is a very high baseline rate of gender-based violence, but a simple intervention empowers girls to take responsibility for protecting themselves, and this leads to a major decrease in violence against those girls."
The programme focused on 2,406 girls, aged between 13 and 20, who were attending schools in impoverished Nairobi slums. Of the group, 1,978 received 12 hours of empowerment training over six weeks, as well as two-hour refresher courses at intervals of three, six and 10 months. Another 428 in a comparison group received a 90-minute life-skills class, the current national standard in Kenya.
The training included lessons on self-efficacy, boundaries and personal awareness; assertive communication skills; de-escalation and negotiation; and a variety of physical skills for defending against and escaping from single or multiple attackers. Before and after the training began, both groups answered anonymous questionnaires about their recent experiences of rape and sexual harassment.
At the start of the study, nearly one in five of the girls reported that they had been forced to have sex in the previous year. By the end of the 10.5-month study, the rate had dropped by more than a third.
Among those who received training, 52.3% fended off rape in the subsequent 10.5 months. Of these girls, 45% used verbal skills alone, 30% started with verbal skills and added physical skills, and 25% used physical skills alone.
In addition, 65% of the girls who received training defended themselves against sexual harassment, defined as "unwanted comments, whistles or gestures with a sexual intent" and "unwanted sexual touching".
Lee Paiva, a co-author of the study and co-founder of No Means No Worldwide, who helped develop the empowerment curriculum, explained: "We're teaching girls that it is OK to say no without feeling guilty, teaching them that 'I have permission to defend myself.'"
As in many cultures, the topics of rape and sexual assault are usually treated with silence and shame in the girls' communities. Paiva added: "We're countering that intense socialisation that all of us go through as women."
Girls who received training were also much more likely to disclose an assault, providing a crucial window for access to services to treat sexually transmitted diseases, deal with pregnancies and seek help for physical or psychological consequences.
"Clearly, girls should never be placed in these situations in the first place," said Clea Sarnquist, the study's lead author and a research scholar in pediatrics at Stanford. "But with such a high prevalence of rape, these girls need something to protect them now. By giving them the tools to speak up and the knowledge that 'I have domain over my own body,' we're giving them the opportunity to protect themselves."
The study is published in the journal Pediatrics.