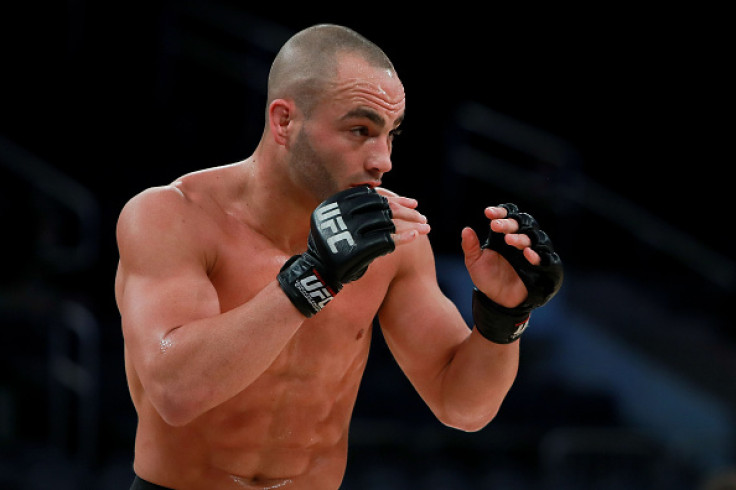 UFC lightweight fighter Kevin Lee has claimed that Eddie Alvarez "embarrassed the entire division" after losing his lightweight title to Conor McGregor at UFC 205 on 12 November.
The Notorious had a comfortable victory over the American, where he knocked out the latter in the second round in New York. The 29-year-old, who is the featherweight champion was fighting for the lightweight championship and his victory over Alvarez allowed him to become a double champion.
McGregor created history at Madison Square Garden by becoming the first fighter to hold two titles at the same time. Alvarez was disappointed following his defeat to the Irishman, but went ahead and congratulated his opponent following his victory.
Alvarez even explained the reasons for his loss in the one-sided fight in New York. Lee, who will face Magomed Mustafaev at UFC Fight Night 99 on 19 November claims it was frustrating to watch McGregor enjoy an easy win over the Philadelphia-born fighter.
"It's definitely frustrating. I was frustrated as hell the night of the fight. Eddie embarrassed the entire division. I don't understand why he could come out with a game plan like that," Lee told MMAjunkie.
"Conor's shown that he don't get emotional in there. He makes these guys get emotional and I don't understand, it's not an emotional game.
"You can't get sucked into that. To lead with a power strike every time against – Conor's got great timing, he's got great movement. You got to come up with a good game plan to beat him and Eddie just embarrassed the entire division."
"I was embarrassed for him. If I ever see Eddie I'll slap the hell out of him. It was embarrassing and it embarrassed us all. I'm 100 percent confident I'm going to get that chance. We're just bigger men up here. (McGregor) ran into a good one in Eddie. Eddie came out like an idiot. He's supposed to fight good against guys like that," he said.