UFC lightweight contender Kevin Lee is confident that there will be no controversy in his interim title fight with Tony Ferguson thanks to the absence of judge Adelaide Byrd.
Byrd came under heavy criticism for her scorecard that awarded Canelo Alvarez a 118-110 decision that eventually led to a split-decision draw in his fight with Gennady Golovkin in Las Vegas.
Many in the combat world felt that Golovkin had won the fight, but Byrd's controversial scorecard meant she believed Canelo had won 10 rounds against the Kazakh.
As a result of the whole controversy a potential rematch between the two middleweight boxers is in the works. Byrd was disciplined by Nevada Athletic Commission executive director Bob Bennett, and has been removed from UFC 216.
That comes as good news for Lee, who will battle Ferguson for the interim lightweight title at the event, with the winner expected to face Conor McGregor.
"I'll tell you what, I'm glad Adelaide Byrd is off my damn card," Lee told BloodyElbow. "I'm fighting a Mexican, too. Look, she had me shook."
"I'm glad they made the right decision and threw her off the card. I don't necessarily think there was any conspiracy, or nothing crazy like that. I just think she's a Canelo fan."
The "Motown Phenom" added that he believed Canelo was initially winning the fight but later scored the contest in favour of Golovkin.
"I thought Canelo was winning the fight, too, in the early rounds, but then in the later rounds GGG definitely took over," he explained. "I would have maybe scored it 7-5 for GGG. I can see 6-6, so I wasn't upset with the score, but 10-2? That's fookin [sic] crazy."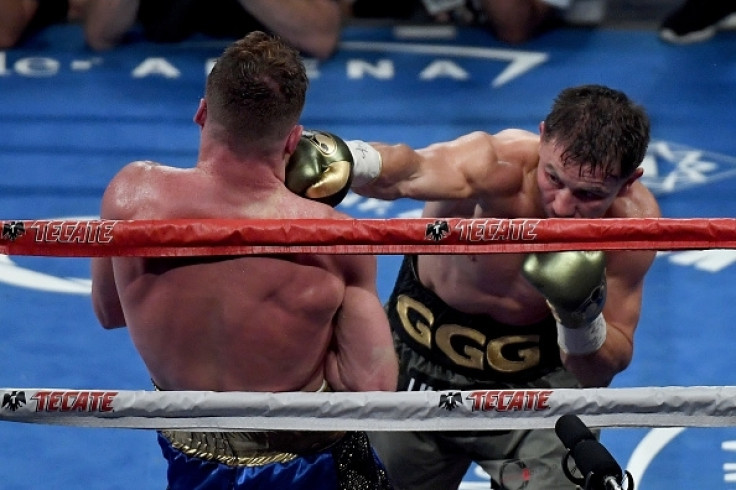 "I'm so glad that they threw her off my card because I'm fighting a Mexican too, a Mexican that likes to push forward. She ain't going to give me a fair shake, so I'm happy with the decision to pull her off the card. That's for damn sure!"
UFC 216 takes place at the T-Mobile Arena in Las Vegas on 7 October.
A flyweight title fight between Demetrious Johnson and Ray Borg will be the co-main event of the night.