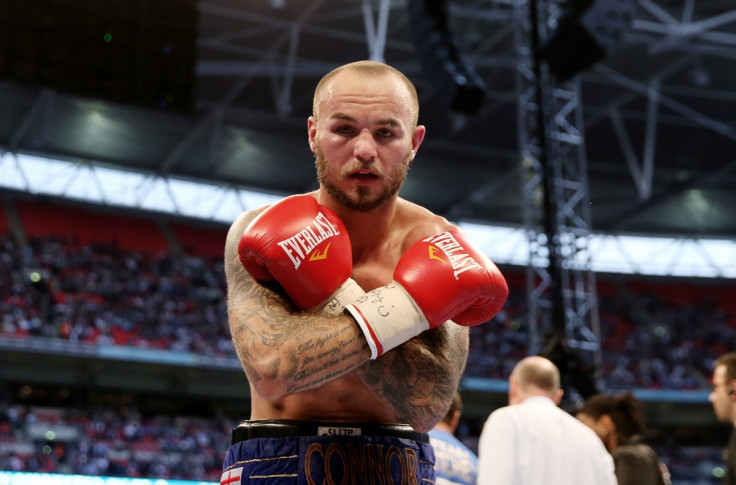 Kevin Mitchell has confirmed his retirement from professional boxing with immediate effect. The former British and Commonwealth champion was due to meet Edis Tatli for the European lightweight belt in Finland on 18 March, but has instead decided to hang up his gloves, citing the effects on his body of an entertaining career during which he was involved in a number of captivating but brutal bouts.
Announcing the decision via an official release from promoters Matchroom Sport, the 31-year-old said: "I was in the gym training for the Edis Tatli fight and I just didn't really feel that I have enough to go through the training once again. I've been fighting for 22 years, it is a long time to be putting your body through, all you have to do to get right for a fight, and my body has said 'enough is enough.'"
Mitchell twice fought unsuccessfully for world titles at lightweight. He was knocked down twice by then WBO champion Ricky Burns during a ferocious fourth-round defeat in 2012 and his attempts to claim the WBC crown on the undercard of Kell Brook vs Frankie Gavin in May 2015 ended with a bloody 10th-round stoppage by Jorge Linares in one of the fights of the year.
The Dagenham boxer, a dedicated supporter of West Ham United, also fought for two interim titles, losing to Michael Katsidis in 2010 and falling to powerful Venezuelan Ismael Barroso in his final contest in December. He also beat Ghislain Maduma in an IBF title eliminator at Wembley two years ago, but was denied the chance of facing Miguel Vasquez after failing to make the required weight.
"I've had so many highlights but walking out at The O2 for the Linares fight and hearing the fans cheering for me and seeing 'Forever Blowing Bubbles' was just an unbelievable feeling," Mitchell continued. "I've always been close to the fight fans both in Britain and around the world, and I want to thank them for all their love and support.
"I like to think I was an exciting fighter that gave the fans value for money. I don't think they make fighters like me any more; fighters that put it all on the line every time they fight."
One of Mitchell's most memorable bouts came against fellow Briton John Murray in July 2011. In his first fight back since losing to Katsidis, he claimed the vacant WBO inter-continental lightweight title with a thrilling eight-round win.
On his retirement, Matchroom chief Eddie Hearn said: "It's been an absolute pleasure working with Kevin Mitchell over the past few years. The fight against Linares was the stand out for me and without injury I believe Kevin would have become world champion that night. Kevin has been entirely dedicated to the sport under Tony Sims, my only regret is that we didn't all team up earlier in his career.
"Kevin is one the biggest and brightest characters in the gym and has already played a huge part in the education and motivation of some of our younger fighters. He has a wonderful boxing brain and I truly believe he can go on to be a great coach if that's the path he wishes to take. He has been a wonderful servant to British boxing and I'm sure all fight fans will join me in wishing him the best and happiness in his retirement."