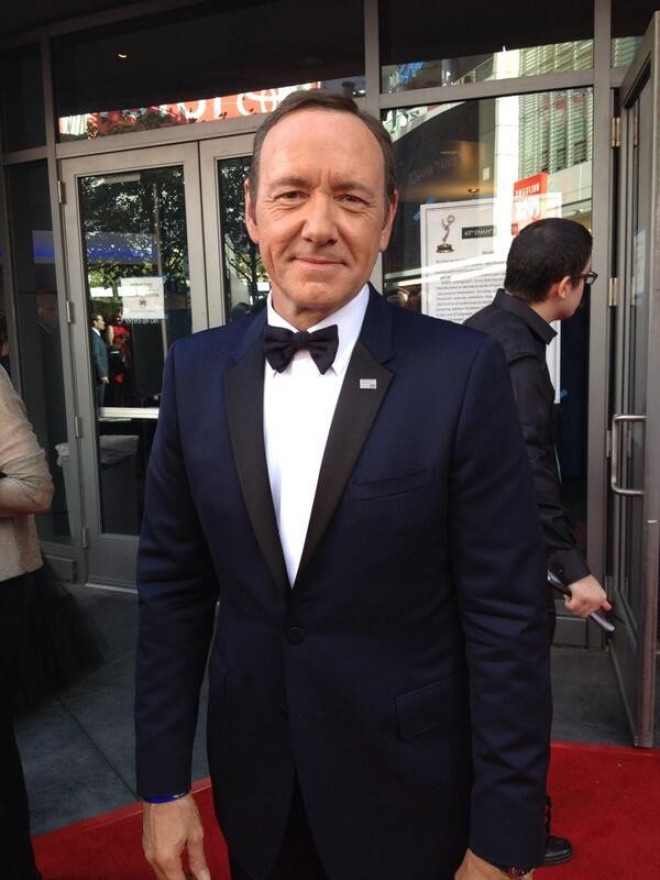 Actor Kevin Spacey has asked a federal judge to imprison a woman who threatened to disembowel him.
Linda Louise Culkin, 55, undertook a two year campaign of stalking, bombarding the star with messages in which she threatened to shoot and torture the Oscar winner.
According to an investigator's affidavit, Culkin sent tweets which included threats to "put a bullet in K.S.'s brain and then commit suicide."
In another tweet she wrote that "K.S. would be disembowelled".
When investigators went to Culkin's home in Quincy, they reportedly found a defaced picture of Spacey, with his eyes blackened and his mouth scribbled out, and references to the actor hidden around the home.
Threats were also made to the 44-year-old business colleagues, including bomb threats sent to his Los Angeles office in 2009, according to prosecutors.
The House of Cards star wrote a letter to the judge in which he stated that the threats had caused him "eminent fear".
"The only way I am going to achieve a true state of safety is for the defendant to remain in custody and undertake intense psychiatric treatment," he wrote.
Her husband, Edward Culkin, has asked the judge that she be spared jail, claiming that his wife suffers from depression.
Speaking in court Culkin's lawyer added that there was "no evidence" her client had planned to carry out any threats, and requested mental healthcare at a halfway house.
Culkin was scheduled to be sentenced on Tuesday in Boston, but a judge sent her for a psychiatric evaluation.
In November, Culkin pleaded guilty to charges including mailing threatening communications, sending threats and false information regarding explosives.