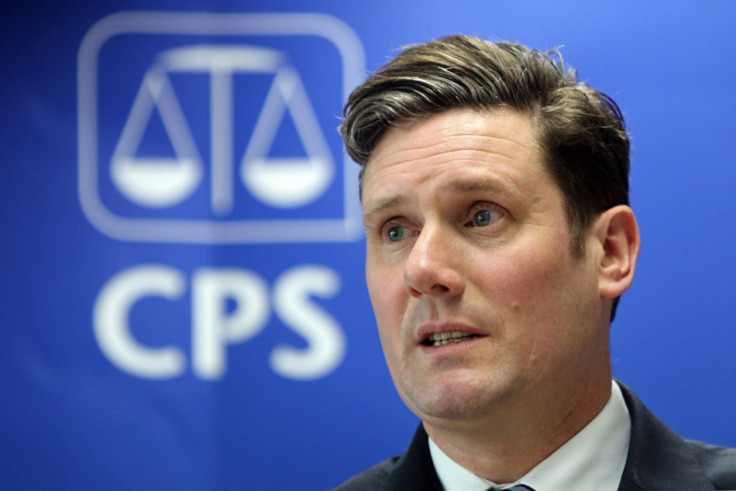 Sir Keir Starmer will still publish a key report to help shape Labour immigration policy, despite quitting Jeremy Corbyn's top team in the wake of the EU referendum, IBTimes UK has learned.
The former shadow immigration minister took part in a three-month-long "listening tour" of the UK in bid to hear what voters had to say about migration and refugees.
The Holborn and St Pancras MP launched the initiative alongside Shadow Home Secretary Andy Burnham in Dudley, the West Midlands, in February.
Starmer, a former Director of Public Prosecutions, warned the consultation would not be an "easy or comfortable" exercise at the time.
The initiative came after an internal inquiry into Labour's general election defeat, led by grandee Dame Margaret Beckett, highlighted immigration as issue the party failed to convince voters on.
But Starmer quit Labour's shadow team alongside a string of other shadow ministers in June.
"It is simply untenable now to suggest that we can offer an effective opposition without a change of leader. In the circumstances, I am duty bound to resign," he told Corbyn in his resignation letter.
However, despite his resignation, a source close to Starmer told IBTimes UK he is in the process of compiling a report on what he discovered during the listening tour.
"I'm not entirely sure on the deadline on that, but it's on its second draft at the moment," the source said. "It's something that he wanted to carry on doing. I won't imagine it's that long before it's published."
Professor Thom Brooks, a former immigration adviser to Ed Miliband, has urged Jeremy Corbyn and Labour leadership challenger Owen Smith to address the "elephant in the room".
"It doesn't have to be the negative for the party that it is and I do genuinely believe it can be turned into a positive," he said.
Corbyn has promised to reinstate the £50m migration impact fund, first introduce under Gordon Brown in 2009 and later scrapped by the Coalition Government.
The scheme saw central government cash distributed to local authorities in a bid to help alleviate pressures put on public services, such as the NHS and schools.
The new Home Secretary Amber Rudd, meanwhile, told the Home Affairs Committee that the government would be sticking with David Cameron's "tens of thousands" immigration target.
The latest Office for National Statistics (ONS) report showed that net migration to the UK hit 327,000 in the year to March 2016.
Immigration will be a key part of the government's Brexit negotiations, with EU chiefs warning the UK cannot have "single market a la carte".
Labour had not responded to IBTimes UK's multiple requests for comment at the time of publication.