How big a fan of fried chicken are you? To celebrate Kentucky Fried Chicken's (KFC) 30th year in Japan, the fast food chain is holding a special competition through which fans can enter to win a selection of chicken-tastic prizes.
Only in Japan would you find food combined with technology – KFC fans stand to walk away with three one-of-a-kind prizes. The first prize is a KFC Original Keyboard - a specially-designed keyboard that looks like a KFC plastic tray with lots of chicken on it.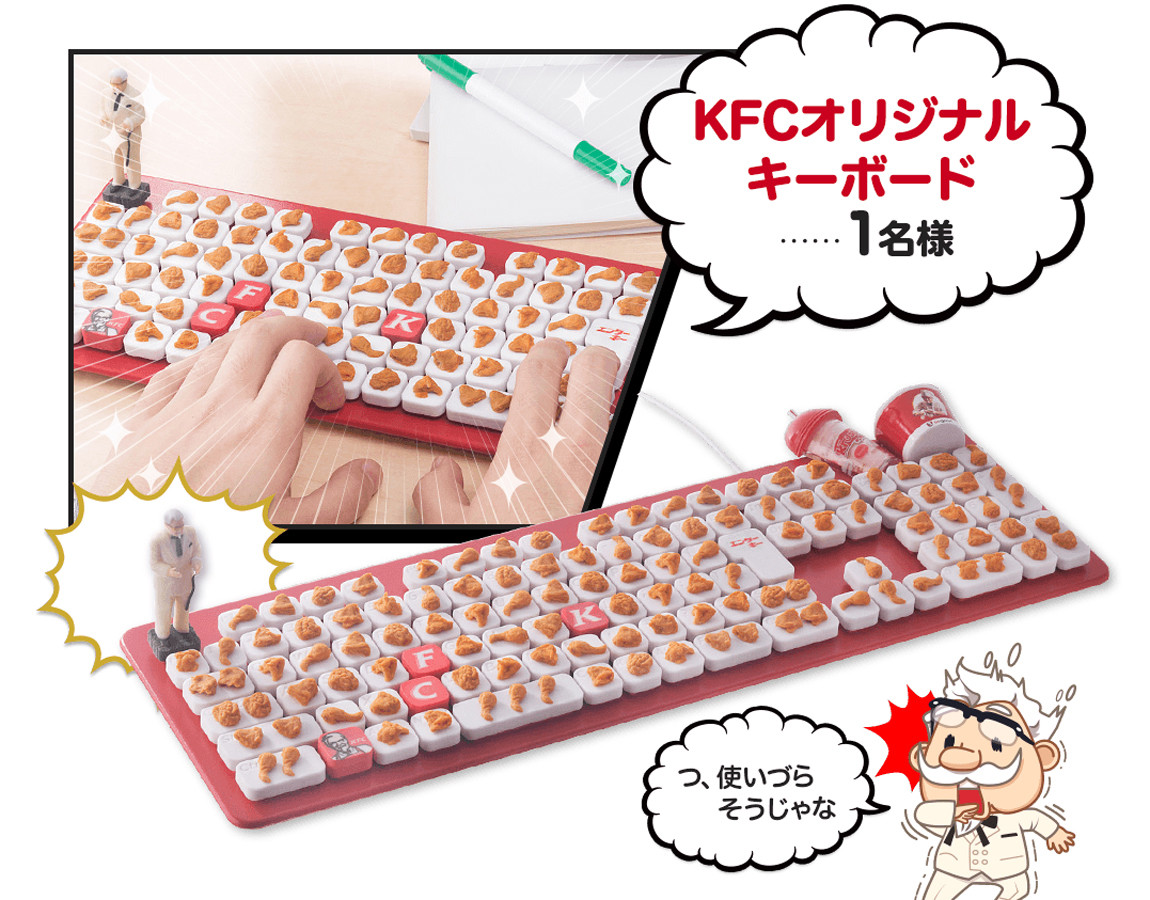 Every single key has been designed to have a chicken drumstick, a thigh piece, or a chicken wing sticking out of the key. Although the actual definitions of the keys are in white next to the keys, for the most part, it's a sea of chicken, with only the letters "K", "F" and "C" as actual letter keys.
The KFC logo replaces the Windows key and the keyboard also comes with a miniature Colonel Sanders standing by, as well as a KFC milkshake and a KFC bucket on the edges.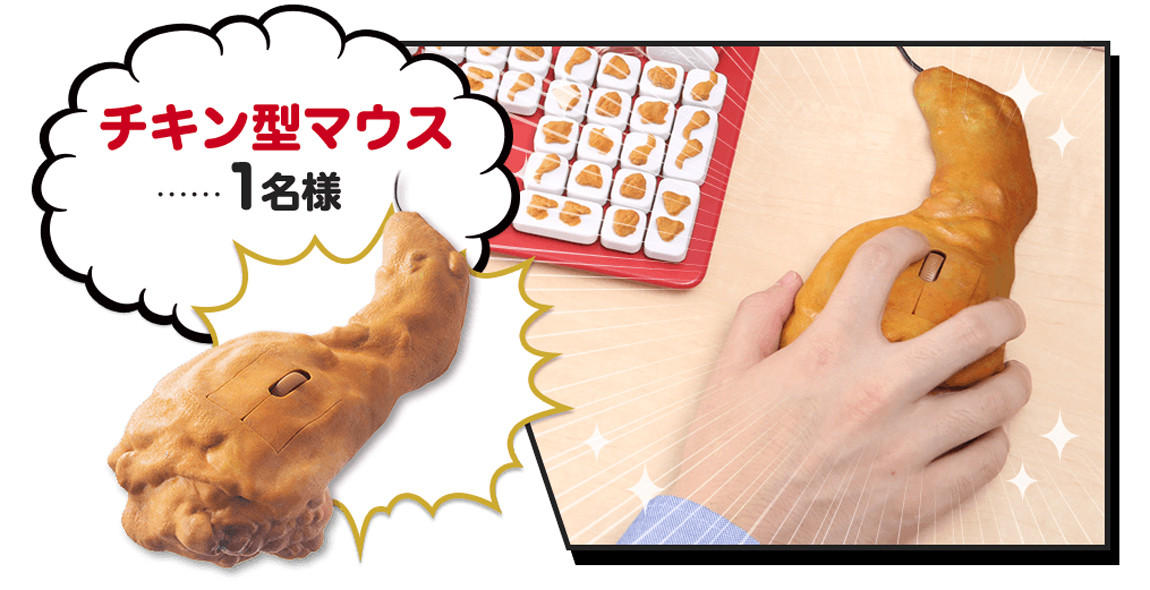 If that's not good enough, you could also hope to walk away with a signature KFC wired PC mouse, which is shaped like a chicken drumstick, or a USB memory stick, which has a USB connector hidden in the middle of the plastic chicken piece.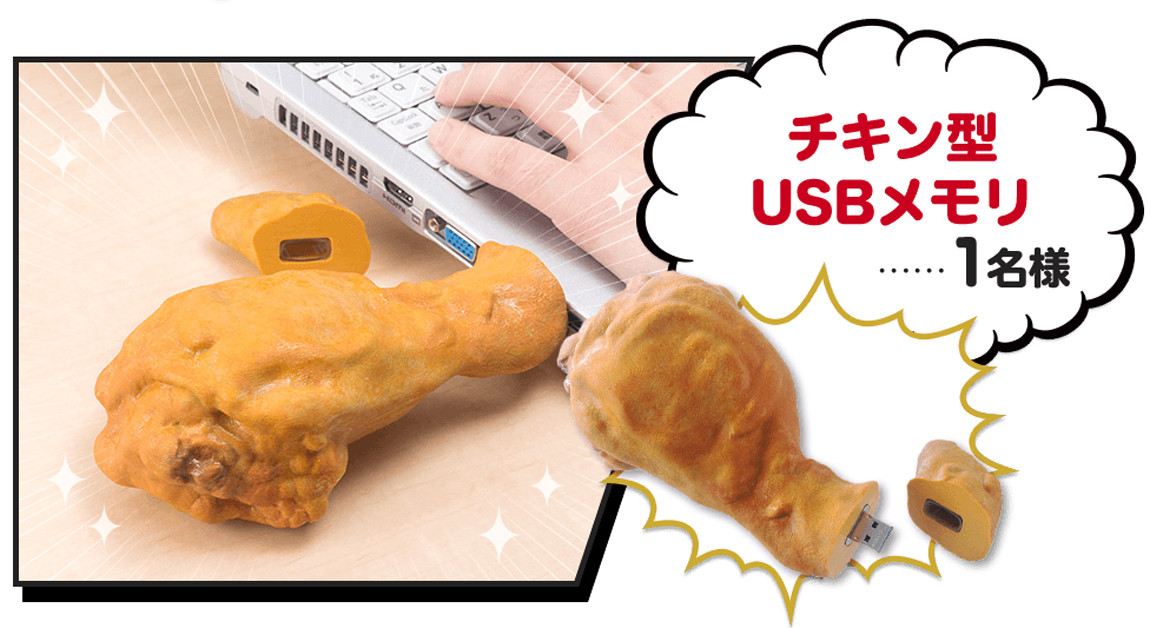 Finally, 47 very lucky people can walk away with an exclusive pair of fried chicken earrings dangling on the end of silver chains.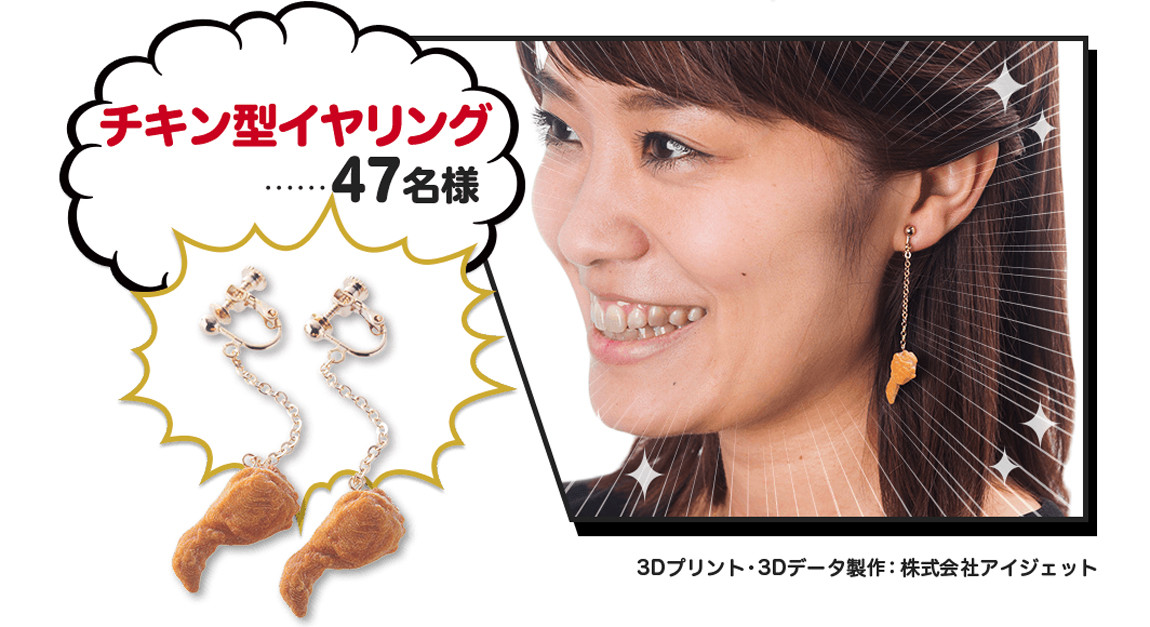 The Colonel Sanders Day competition runs from 3 September to 24 September and people can enter the competition by following the KFC Japan Twitter account and sharing a status about the competition on both Twitter and Facebook.