Yum Brands, the parent company behind fast-food chains KFC, Pizza Hut and Taco Bell, has reported a fall in revenues in the third quarter as sales in China fell short of analysts' predictions.
Revenue declined 3% from a year earlier to $3.32bn (£2.61bn) in the three months to 3 September period, missing expectations for earnings of $3.49bn.
Sales at restaurants that have been open for at least a year in China — the company's biggest profit-driving region — edged down 1%, falling short of analysts' expectations for a 4.1% increase.
Yum plans to spin off its China division into a separate business by the end of the year.
In a statement, the company's chief executive Greg Creed blamed the poor sales on political disputes in the South China Sea.
"Sales were off to a good start in the first six weeks of the quarter in the China division," he said.
"However, anticipated tougher laps in the second half of the third quarter were compounded by an international court ruling on claims regarding the South China Sea, which triggered a series of regional protests and negative sentiment against a few international companies with well-known Western brands.
"If not for this event, we believe the China division would have delivered its fifth consecutive quarter of positive same-store sales growth."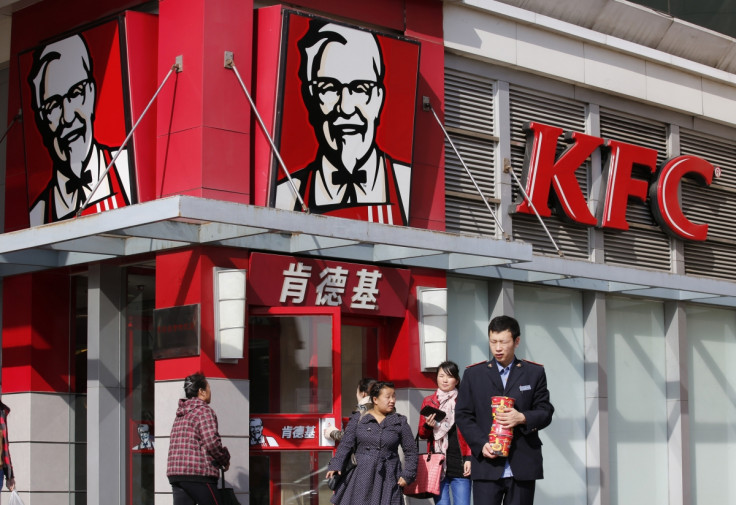 Global same-store sales increased 1% year-on-year, with sales at KFC and Taco Bell up 4% and 3% respectively.
Worldwide core operating profit increased 11%, with China core operating profit rising 14%.
Yum said it was on track to finalise the separation of its China business, which it expects to begin trading on 1 November in New York.
It opened 475 new restaurants worldwide during the third quarter, with nearly 80% of the development occurring in emerging markets.
Creed added: "2016 marks the beginning of a massive transformation for Yum Brands.
"Step one is the formal separation of our China business, which will become one of China's largest publicly-traded retail companies with meaningful growth opportunities supported by US governance."
Yum shares fell 2% in after-hours trading in New York.