IMF official warns Deutsche Bank: Prove you can survive
German bank needs to show investors its 'business model is viable' says Peter Dattels.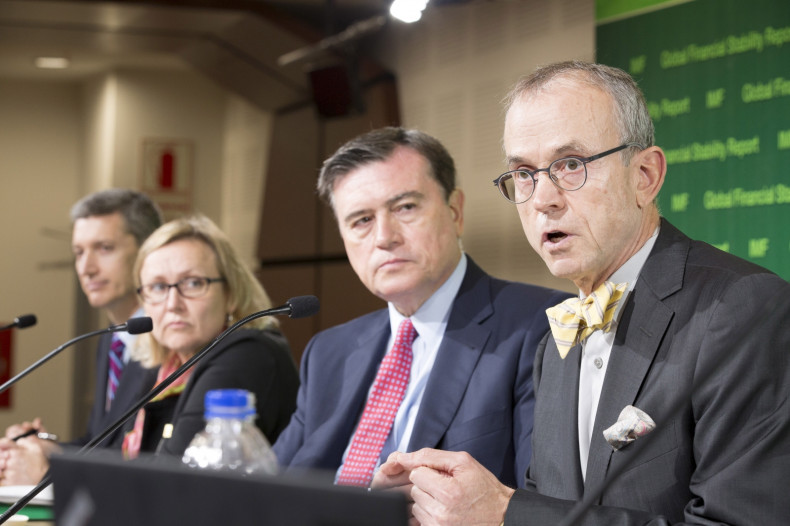 Troubled Deutsche Bank received a stern warning from a top official of the International Monetary Fund that it must prove to investors that it has both the assets and an effective business model to survive a massive US fine for its role in the global subprime mortgage debacle.
"Deutsche Bank ... is among banks that need to continue to adjust to convince investors that its business model is viable and has addressed the issues of operational risk arising from litigation," said Peter Dattels, deputy director at the IMF's capital markets division, The Times reported.
Worries about the health of Germany's largest lender cast a giant shadow over the start of the IMF and World Bank annual meetings in Washington, and dominated a news conference on risks to global financial stability.
The shaky bank has been teetering since the US Department of Justice in September demanded some $14bn (£10.8bn) to settle claims that Deutsche mis-sold US mortgage-backed securities in the lead-up to the 2008 global financial crisis.
The amount, close to Deutche Bank's total market value of $18b, triggered a crisis of confidence in the bank.
But it's not only capital, but also its business model that is worrying investors, said Dattels.
Despite his warning, Dattels tried to ease public concerns about the health of the bank.
"We are confident that the German and European authorities are monitoring the situation and working to ensure the financial system remains resilient," he said.
Deutsche's stocks recovered in the last few days amid reports that it may negotiate a lower US fine. Its shares hit a 30-year low as markets awaited a hoped-for Berlin bailout
European banks need urgent action to deal with NPLs
The German bank wasn't the only one to get a scolding from the IMF.
The organisation just released its new global financial stability report warning that European banks need "urgent and comprehensive action" to deal with non-performing loans and inefficient business models that threaten their survival.
The era of low and negative interest rates "could last a long, long time," and European banks need to adjust to that, Dattels warned at the press conference.
"Inefficiencies can no longer be tolerated," he said.
"We can no longer wait for a cyclical recovery, so let's do the hard work now, and get the system in a position that it can continue to support the economic recovery through lending and maintain its resilience."
Banks in Europe are still choking on some €900bn (£792bn, $1.01tn) in bad debt from the financial crisis. Many banks have too many branches collecting too few deposits, with costs far above those of their US rivals, said Dattels.