Pregnant Faryal Makhdoom is continuing to repair herself following a very public marriage split from British boxer Amir Khan in August, sharing a snap of herself taking to the streets of London on Instagram last night (1 November).
The 26-year-old budding entrepreneur – who has thrown herself into work for her eponymous beauty brand Faryal Cosmetics – looked gorgeous in a casual, trendy outfit while wearing her wedding ring in the social media post.
Sporting a khaki green cut-out shirt with black leggings, brown boots and a peach-hued Chanel bag with her long raven tresses falling around her shoulders, Makhdoom showed off her natural beauty with a toned down make-up look.
She captioned the city shot: "Walking the streets of London."
Many of Makhdoom's 812K fans were quick to praise her more natural appearance, with one person telling her: "Definitely looking better without lots of makeup x".
Another put: "Wow, looking beautiful as always! I wish everyone would have a chance to see you more this way. ⚘".
A third added: "Looking so gorgeous and pretty especially ur hairstyle".
Other eagle-eyed followers were quick to point out Makhdoom's obvious accessories – her giant diamond engagement and wedding rings.
One person asked her: "Why are you still wearing your wedding ring?" as another answered the question for her, stating: "probably because she will stay loyal until the final signature on papers are done for a divorce."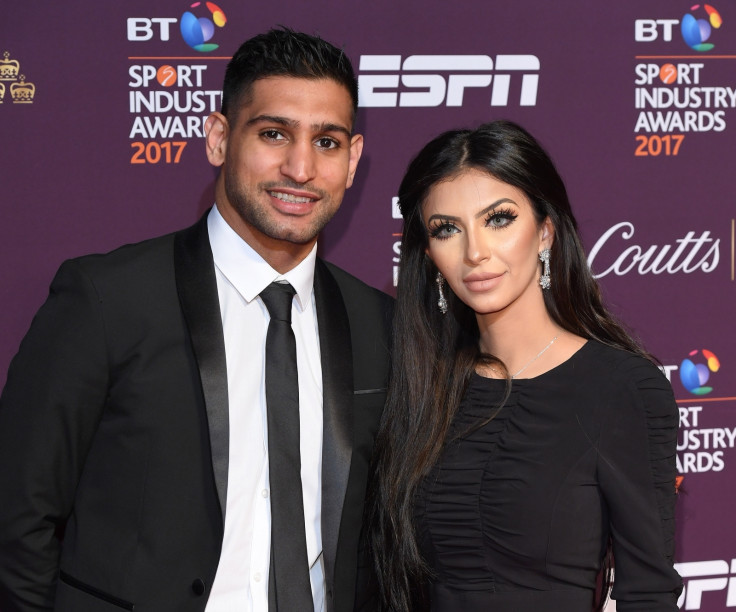 Makhdoom, who is embracing life as a working single mother to daughter Lamaisah, recently hit back at online trolls after being accused of disobeying Islam over her Halloween costume this week.
The mother of one received a cold reception for dressing up as supervillain Poison Ivy with dramatic make-up and a long red wig.
Some fans accused her of going against the teachings of Islam by embracing Halloween, which grew out of pagan traditions.
"You're a role model to so many young Muslims. May Allah swt guide you and us," one person wrote while another said: "As a Muslim, u shouldn't really dress up but looks alright."
Others flocked to her defence, with one stating: "What's in celebrating Halloween? It's not a sin. Like u just some creepy makeup and costume that's it. Duh."
As the debate raged on, the pregnant model, who previously admitted that she was "not a perfect Muslim", took to the comments section to tell fans that she was simply having a bit of fun. "It's a Halloween look guys. It's not an everyday party look lol. Please relax," she said.