Faryal Makhdoom is forging ahead with her own career following her very acrimonious marriage split from British boxer Amir Khan by promoting her eponymous cosmetics line.
The 26-year-old American-Pakistani entrepreneur is adjusting to life as a single mother to daughter Lamaisah who she shares with her estranged husband, 30, taking to Instagram to promote her latest products.
Using herself as the model for her new line of lipsticks, Makhdoom stunned in a flawless close-up selfie of her perfectly made-up face with striking black eyeliner and blue contact lenses.
Her red matte lips were the focal point of the shot while her glossy raven hair cascaded in a straight style down her back.
She captioned the shot: ''Have you tried my new hydrating matte lipsticks@faryalcosmetics rocking "RED CARPET" (link in bio) x''.
Makhdoom's supporters were eager to praise the working mum, with one person commenting: ''Looking so beautiful and red lipstick suits you beautiful mama''.
Another said: ''Omg this is hair goals for sure plus STUNNING'' while a third added: ''This is by far your best pic ever!!!! Love it''.
Makhdoom has been finding her feet since her husband of three years announced that they were divorcing on Twitter at the end of summer.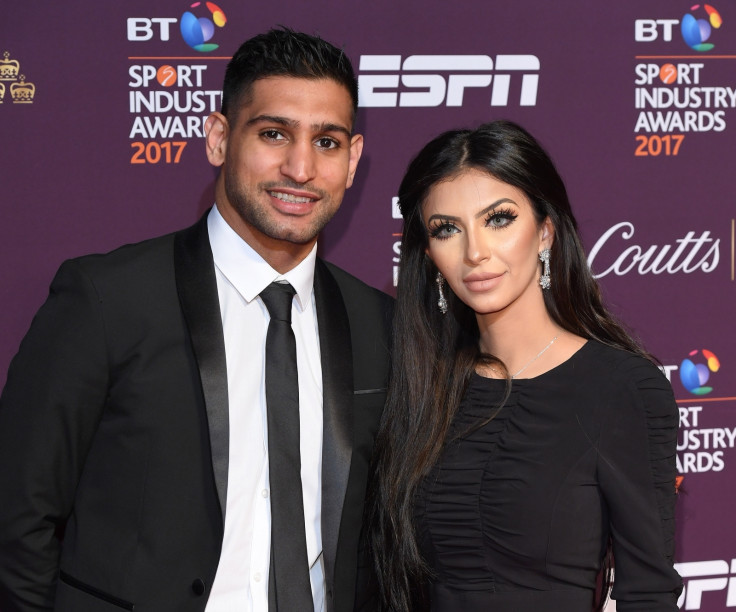 In a series of candid tweets which ''humiliated'' Makhdoom, Khan said: "Thanks to Faryal for clearing up the accusations she had made about my family in the past which were false".
He added: "Unfortunately it didn't work out between Me and Faryal and we are still going ahead with the divorce. We are in good talking terms.
"We have to think about our daughter Lamaisah who I will always be there for. I wish Faryal all the very best for the future," he continued.
Despite putting on a strong front since the acrimonious split, Makhdoom shared her vulnerability with her social media followers in a recent post.
The snap read: "To be a good mother while my heart was breaking was one of the hardest roles I've ever had to play."
Fans were quick to comment on the photo, with one person replying: "Have patience & stay strong pls.. being a mother is a great blessing... you have duty to bring up ur kids at your level best.."