Natural Drug Khat Escapes UK Ban after Drugs Council Review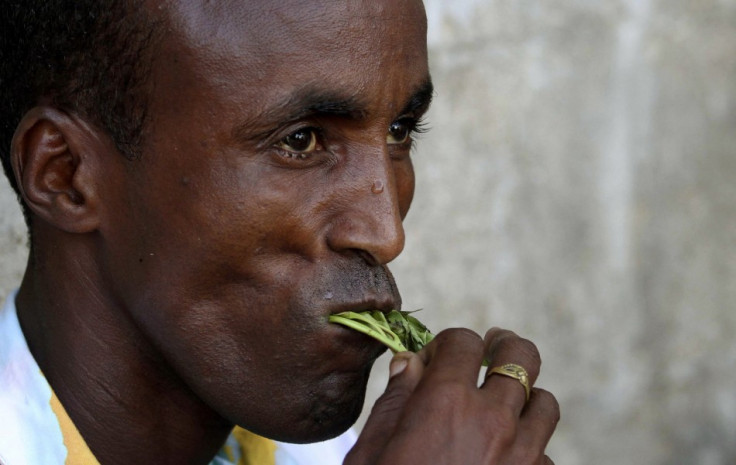 A drug chewed in huge quantities by some African communities in Britain despite its links to depression will not be outlawed, British narcotics experts have said.
Khat, a natural stimulant popular in countries in the Horn of Africa, has been investigated by the Advisory Council on the Misuse of Drugs (ACMD).
Popular for centuries in some communities, khat gives users a mellow high but is associated with mild depression. Users have likened it to a combination of cocaine and cannabis which creates a feeling of being alert.
The ACMD ruled that there was no evidence that chewing khat was a health hazard or linked to organised crime.
But Somali groups in Britain warned that khat posed a "significant social problem", and the ACMD itself was reportedly divided by the council's decision.
Usage in the United Kingdom has shot up nearly 20 percent since 2005. About seven tonnes of the plant come through Heathrow airport every week.
"It is apparent from the evidence on societal harms that it is often difficult to disentangle whether khat is the source of community problems or, to some extent, its prevalence and use is symptomatic of the problems for some individuals and groups within the community," said ACMD chairman Prof Les Iversen.
Psychiatrist Dr Eleni Palezido said chewing khat could be a catalyst for mental health problems.
"When you stop taking khat all the dopamine [a chemical associated with feelings of pleasure in the brain] leaves your system, so people get depressed, they can get paranoid, hear voices and it can lead to a full-blown psychotic state," he told the BBC.
Iverson said that the ACMD "found insufficient evidence of either health or societal harms caused by the use of khat to justify its control in the UK".
"We have listened to concerns of the community and recommend local authorities and the police address these through continued engagement," he added.
The Home Office ordered the review of khat in 2010 in response to its prevalence in Somali, Yemeni and Ethiopian communities.
READ:
Police 'Roid Rage: Widespread Corruption Linked to Steroid Abuse and Gym Use
Sister of Tetra Pak Billionaire Hans Rausing: Rich Addicts 'Untouchable'
© Copyright IBTimes 2023. All rights reserved.