Kick It Out and The Football Association have led the calls for Uefa to make a strong stance against racism after an attack on Tottenham Hotspur players by Inter Milan supporters at the San Siro on Thursday.
The governing body have been heavily criticised for their weak attitude to previous incidents of prejudice with fines and suspended sentences preferred to stronger sanctions.
Lord Herman Ouseley, the Kick it Out chairman, is demanding Uefa set an example in Europe after a succession of incidents involving black players.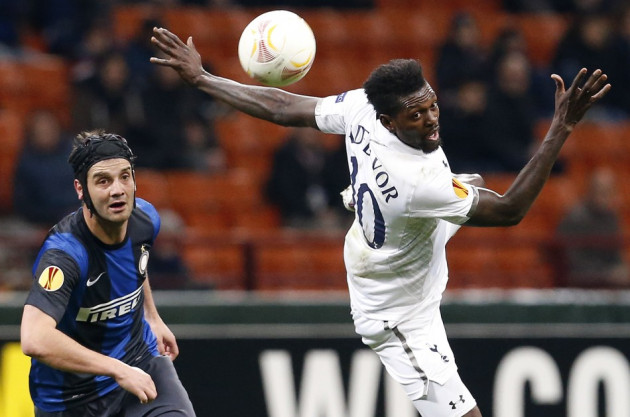 "This trend of black players representing English clubs abroad being roundly abused in this way, needs to be dealt with," he said.
"Again, it appears that the match officials have failed in their duty to protect the players under their watch.
"Campaigning groups like Kick It Out, particularly in the face of domestic issues here in the UK, can only do so much.
"Unless UEFA does more on the issue, we stand still."
This is the latest in a catalogue of incidents involving Tottenham this season both domestically and in Europe, with Lazio previously having been fined for racial abuse and throwing missiles and fireworks during the double header with the north Londoners in the group phase.
Inter were fined €50,000 last month after a racial attack on former player Mario Balotelli during the Milan derby.
FA chairman David Bernstein said: "I condemn the racist abuse that Tottenham Hotspur players suffered at last night's Europa League fixture in Milan.
"It is unacceptable and concerning that clubs in Europe have had to endure recurrences of abuse this season.
"I am sure UEFA will take appropriate action but it also reminds of the need to work collectively across national and international football authorities to deal with this serious issue, as we are also doing in this country.
"This is a matter I will take up as a priority with the new FIFA anti-racism and discrimination task force when I meet its head Jeffrey Webb in the near future."