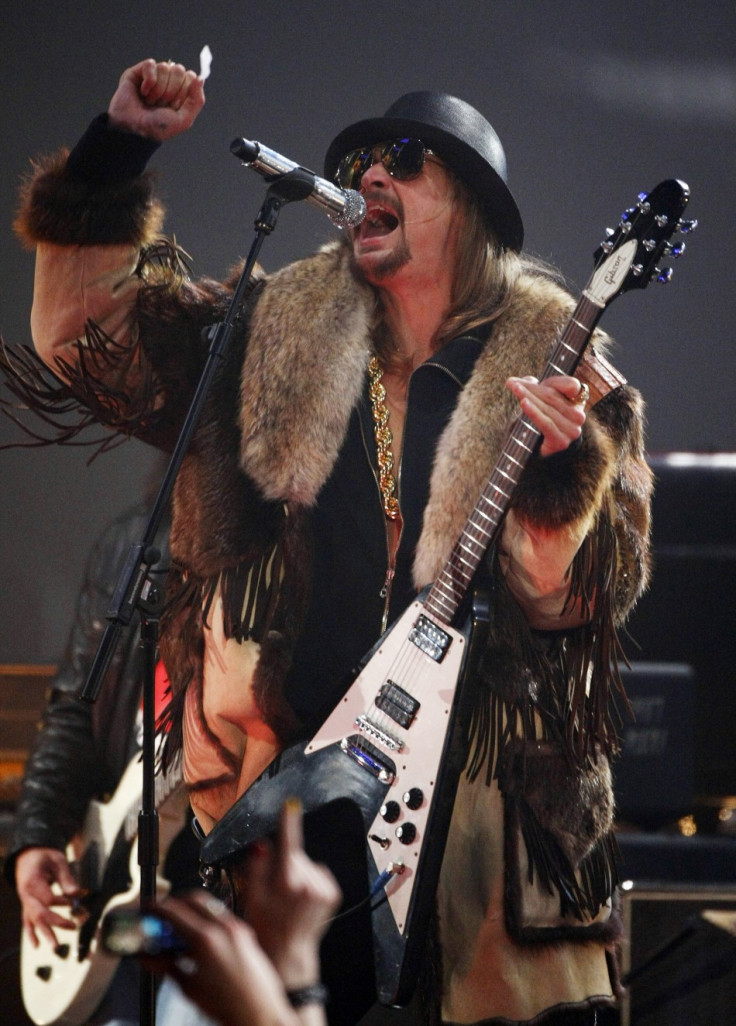 Beyoncé may have 20 Grammys under her belt, sold millions of records and be one of the most desired women on the planet but Kid Rock is still not impressed.
During an interview with Rolling Stone magazine, the 44-year-old rocker, whose real name is Robert James Ritchie, launched a scathing attack on the Drunk In Love songstress, claiming she has yet to release an iconic track.
According to the All Summer Long hitmaker, Lynyrd Skynyrd's Sweet Home Alabama or Prince's Purple Rain have set the benchmark.
"Beyoncé, to me, doesn't have a f**king Purple Rain but she's the biggest thing on Earth. How can you be that big without at least one Sweet Home Alabama or Old Time Rock & Roll?" he asked in the feature appearing in the publication's March issue.
"People are like, 'Beyoncé's hot. Got a nice f**king ass.' I'm like, 'Cool, I like skinny white chicks with big t**s.' Doesn't really f**king do much for me."
Kid Rock also took time out to insult fellow rocker Korn and President Barack Obama during his epic rant. When he was not busy criticising other artists, Kid Rock was promoting his tenth studio album, First Kiss, which was released earlier in February. "There are a few on this record I think are really special," he said.
Although, Beyoncé has not responded to Kid Rock's comments, after taking home Grammy awards for best r'n'b performance and r'n'b song, and best surround sound album, for Beyoncé, earlier in February, she is unlikely to be too bothered.