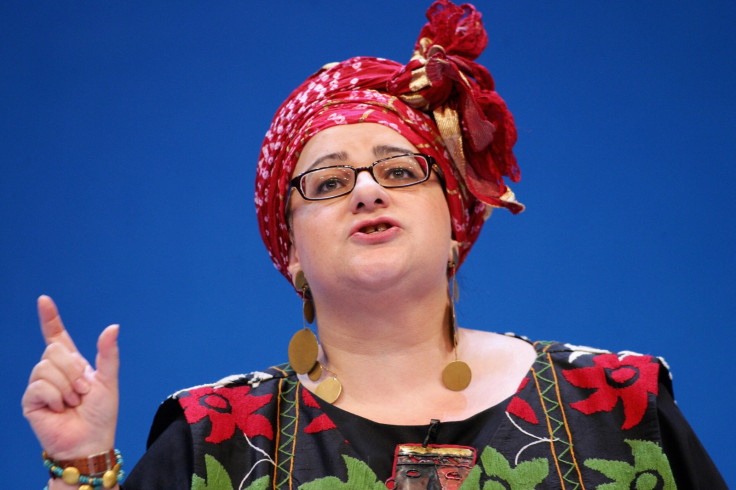 Kids Company founder Camila Batmanghelidjh has been on the offensive in the wake of the closure of the charity this week, accusing the media and politicians of using the organisation as a political football over allegations of financial mismanagement and the failure to investigate a sexual assault.
It has been a spectacular fall from grace for both Kids Company and Batmanghelidjh, once lauded by David Cameron, Prince Charles and a host of celebrities that donated millions of pounds to the charity that she founded 19 years ago and which shut its doors on Tuesday (4 August).
Batmanghelidjh is a visible figure whose personality has always been part of the Kids Company legend. The charity's website is full of laudatory stories of how the Iranian-born psychotherapist remortgaged her house to keep the company afloat and personally shook down the rich and famous for funds.
The daughter of an Iranian doctor, Fereydoon Batmanghelidj, who was thrown into jail in 1979 in Iran and sentenced to death but later escaped and fled to the US, she was born in Tehran but sent to school at Sherborne in Dorset and then studied at Warwick University and Goldsmiths in London.
She founded her first charity, The Place to Be, in her 20s and then later went on to start Kids Company, which has grown from its base in railway arches in south London to be one of Britain's most prestigious charity brands, dealing with almost 12,000 children and young adults in 33 inner-city schools and operating a drop-in centre at Camberwell and an academy at Southwark.
Batmanghelidjh's own story has always been an integral part of the marketing of Kids Company. On the charity's website, her biography states: "It has often been a 'hand to mouth' existence for the organisation and Camila has kept united a staff team who accept that the future is always uncertain.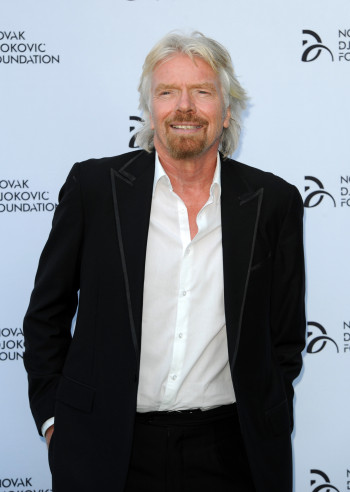 "On two occasions she has remortgaged her flat to see Kids Company through its lack of funding. She and the team have worked tirelessly to raise millions of pounds since Kids Company began in 1996."
She appears to have been very good at fundraising. It recently emerged that Coldplay had donated some £8 million to Kids Company along with investment bank Morgan Stanley and John Lewis. Charity backers also include celebrities such as Joanna Lumley and Richard Branson.
But it is not the support or donations from individuals that has caused controversy in recent weeks. Kids Company has also received millions of pounds in government funding – The Spectator, which has led the charge against Batmanghelidjh, puts the figure at £25m – and it is alleged that even when questions were raised senior political backers waded in to ensure that the money reached the charity.
In July, Kids Company received what would be its last government handout of £3m and it later emerged that as part of the deal, Batmanghelidjh would have to stand down as chairman. It was later claimed in an investigation by Newsnight and Buzzfeed that Batmanghelidjh allowed £800,000 to be paid to staff.
This was in contravention of an agreement that the money would not be used for "day-to-day" running of the charity, such as paying staff their wages, it has been alleged.
In a February article about Kids Company, The Spectator also raised searching questions about how funds were used at the charity, citing a complaint by a donor who sold her house to raise funds that she had never received satisfactory explanation of where the money had gone.
Then, as now, Batmanghelidjh herself responded angrily to the claims, pointing to the help that her charity gives to thousands of young people in London and the difficulty the organisation has keeping the doors open. In the wake of the latest revelations, she has also gone on the attack, blaming the media for turning on her and politicians for giving them ammunition.
Batmanghelidjh did not respond to requests for comment by IBTimes UK on Friday.
A former member of staff from the charity gave an insight into Batmanghelidjh in an interview with the Telegraph. She described a culture of fear and favouritism and a vastly overstaffed organisation in which Batmanghelidjh herself had as many as five personal assistants.
"I was so pro-Kids Company, but even on day one I just couldn't believe the waste. The ethos is great and when she first started I think she was very well-intentioned, but having the attention of celebrities around her, her ego seems just to have got bigger and bigger," said the unnamed source.
"However, I feel that the charity may have become caught up in the attention of the media and powerful politicians, as well as becoming overzealous when hiring staff."
For Batmanghelidjh's backers, however, the closure of the charity is no reflection on her or her work, as even London mayor Boris Johnson told BBC Radio 4 this week.
"Clearly, as people have been seeing over the last few weeks and months, there have been questions raised about some of the financial management of the organisation, which I don't think is in any way a reflection on the idealism and the motivations of Camila Batmanghelidjh, the people who support Kids Company, the volunteers who go in there and do great stuff for kids," he said.
"It's a great shame that it doesn't seem to be working in the way that I think everybody who supports the idea would like."