It took 19 years to build up, but just a couple of months to knock down. Kids Company was an enormously successful children's charity that outgrew its own capabilities. Now it faces a storm of questions about its finances, management, and numerous allegations about how it conducted its operations - such as failing to report sexual assaults and handing brown envelopes of hard cash to kids who subsequently used it to buy drugs.
Its charismatic founder and chief executive Camila Batmanghelidjh, known for her extravagant style of dress and years of high-profile campaigning for children, strenuously denies any allegations of wrongdoing or mismanagement at the charity. But investigations by several media outlets, including BuzzFeed, BBC Newsnight and The Spectator, have raised some awkward questions about how the organisation was run.
Kids Company had the ears, support and - most importantly - money of high-flyers overs the years, from celebrities to artists to politicians and even royalty. Members of the band Coldplay are thought have put several million pounds in through direct donations and charity gig fundraisers. Harry Potter author JK Rowling is known to be a donor, as is the comedian Michael McIntyre - who has hosted an annual Christmas fundraiser at the Hammersmith Apollo where all proceeds go to the charity. The artist Damien Hirst raised nearly £1m for the charity by auctioning his painting of Mickey Mouse. And the bank Morgan Stanley bought property for Kids Company. Countless more household names pumped cash into the charity.
Batmanghelidjh and her team were phenomenally adept at marketing and fundraising. So it is even more remarkable that the charity has collapsed into financial ruin because management did not, even in 19 years, adopt a sustainable model. Rapid growth and expansion across the UK from London to Liverpool, with a view to helping as many kids as was immediately possible, took priority over a long-term financial strategy that would secure its existence into the future. Perhaps Kids Company's success at raising money brought about an attitude of complacency, even cockiness, that despite the challenges, they would always remain because their popularity kept the money taps on.
Civil servants in Whitehall had reportedly warned senior ministers that there were financial problems around Kids Company and that they should not be pumping more public money into it until it was restructured, both managerially and financially. Warnings from a study of Kids Company by the London School of Economics in 2013 were also not heeded. Called Kids Company: A Diagnosis of the Organisation and its Interventions, the report stated:
Limited and unstable funding is a major source of stress and anxiety for staff and a massive challenge for the sustainability of Kids Company.
Further to this;
An increase in bureaucracy and excessive management can jeopardise the effectiveness of Kids Company and presents a challenge to its ability to sustain absolute focus on the needs of its clients.
The final annual report for Kids Company was signed off by its chairman, the BBC grandee Alan Yentob, in September 2014. The report, which covered the 2013 year, gives a fascinating retrospective insight into the scale of Kids Company's financial muddle - and the attitude from which it stemmed.
In the "risks" section, Trustees highlighted:
Kids Company faces financial risks, including the need for having sufficient reserves, and balancing fixed costs against the security of its incomes.
But the management's reply was brazen:
Our business model is to spend money according to need, which is consistently growing. We aspire to build up our reserves when circumstances allow. Kids Company has a dedicated fundraising team.
In short, what comes in will go out and we'll worry about sustainability further down the line. Presumably, they weren't expecting to reach the end of the line. Which Kids Company just has, to the detriment of not only the charity's newly redundant staff, but the thousands of vulnerable parents and children across the country who relied on the support it offered them amid cutbacks to public services.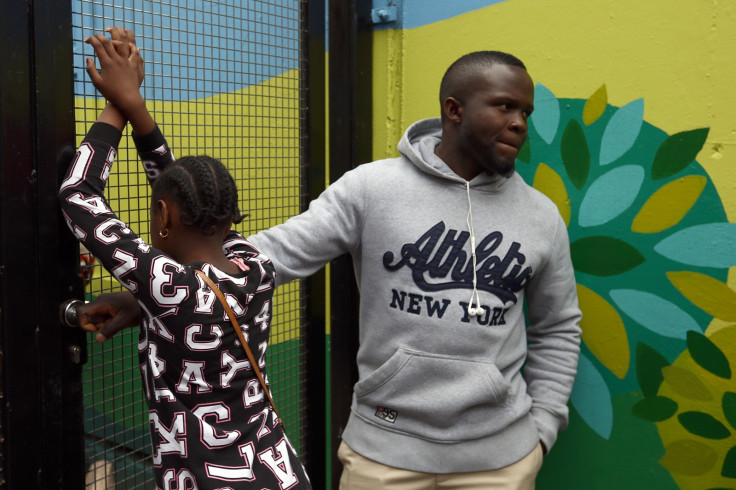 But Kids Company was a money-generating machine. Its total income in 2013, the vast majority of which came from donations and grants, was £23,104,012. True to their stated commitment of spending what came in, its expenditure was £22,963,671.
Individual donations were £4,832,391. Trusts and foundations provided a further £4,377,014. Corporate donations were £1,537,422. And gifts in kind were £1,352,233. It also generated a further £1,884,560 from corporate and events work. A huge slice came from central and local government - £6,139,550 of public money in a single year. Cash in the bank as at 31 December 2013, was minus £8,281. It owed £4,718,010 to creditors, of which £747,893 were loans repayable within one year. The majority of its expenditure was staff costs: £15,380,835.
In 2015, Batmanghelidjh declared that Kids Company was at risk of closure unless it received emergency funding. The government stepped in with a £3m bailout at the end of July as ministers overruled sceptical civil servants. Now, as the charity shuts its doors, civil servants are trying to claw the money back after it emerged a large chunk was spent on paying staff. The Cabinet Office claims this is in breach of the grant's terms, and that restructuring work demanded was not carried out, though the charity denies this.
Despite swathes of money coming in, Kids Company had reserves of just £434,282. As a deliberate policy it walked a financial tightrope, stating that it was its desire to help as many children as it possibly could. As they stand in the ruins of the charity, Kids Company trustees may regret their fast-and-loose financial strategy. But the most regretful of all are probably the kids turning up to Kids Company centres only to find the gates chained shut.