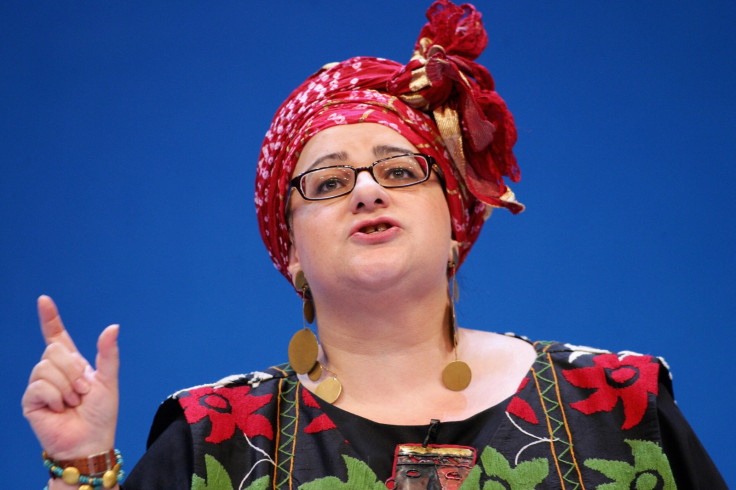 A leading children's charity has told the government it could close as early as tonight (5 August) just days after receiving a £3m bailout grant. Kids Company, set up in 1996 by Camila Batmanghelidjh, is reported to have informed ministers it will end its operations amid increasing concerns over its financial management.
The charity received the £3m funding form the Cabinet Office in July on the condition it made a series of changes to how it is run, including forcing Batmanghelidjh to step down. The government department is said to be looking into whether some of the money can now be recovered as some of the condition of the "transformation and downsizing plan" was said not to have been met.
One of the conditions was reported to be that the money would not be used for "day-to-day" running of the charity, such as paying staff their wages. However, an investigation by BBC's Newsnight and Buzzfeed suggests that Batmanghelidjh authorised £800,000 to be paid out to its staff.
"Everything has been agreed, we are going ahead with payroll. It will be done ... as soon as the money hits our account," Batmanghelidjh is reported to have written in an email to staff. "I am so sorry that the machinery of Whitehall was slower than we would have liked."
As well as claims of financial insecurity at the charity, police are also investigating allegations of criminal activity at the charity, including claims some staff at Kids Charity were involved in child abuse.
The Cabinet Office refused to confirm or deny claims the charity is due to close. A spokesperson for Kids Company said speculation it is about to close is "dangerous and irresponsible".
The charity, which relies heavily on taxpayer funding, was founded to provide support to inner-city children and families. It has branches in London, Liverpool and Bristol.
Batmanghelidjh, who has been defended by prime minister David Cameron against allegations of mismanagement, was also praised by London mayor Boris Johnson in the wake of the allegations surrounding the charity's future.
He told BBC Radio 4's Today programme: "Clearly, as people have been seeing over the last few weeks and months, there have been questions raised about some of the financial management of the organisation, which I don't think is in any way a reflection on the idealism and the motivations of Camila Batmanghelidjh, the people who support Kids Company, the volunteers who go in there and do great stuff for kids."
Johnson added: "It's a great shame that it doesn't seem to be working in the way that I think everybody who supports the idea would like."