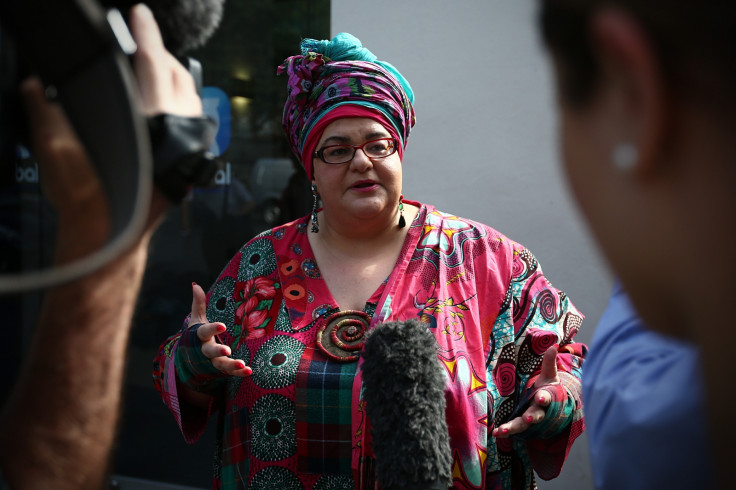 Camila Batmanghelidjh has come out fighting after Kids Company was faced with claims of sexual abuse and drug taking on its premises. The charity chief denied the accusations and said she and her colleagues would have passed on the allegations to the police if they were made aware of them.
Batmanghelidjh also rejected claims of financial mismanagement at the charity, which has now had to close it doors, when she was grilled on the BBC's Newsnight show. On the sexual assault allegation that a male client was abusing young female clients and Kids Company staff failed to stepped in, Batmanghelidjh said it was never brought to the charity's attention.
"None of my staff have any awareness of an incident taking place on our premises. If such a thing had taken place on our premises, it would have triggered all of our safe-guarding procedures and it would have been immediately reported. We would have totally reported something like that," Batmanghelidjh said.
The leading children's charity shut down on 7 August after the government gave the organisation £3m ($4.6m). Kids Company had previously received £3m from the Cabinet Office in July, but the government provided the funding on the provision that Batmanghelidjh resigned from her role and the organisation made other changes.
Claims of mismanagement came to light after reports in The Spectator and a joint investigation by Newsnight and BuzzFeed UK. Alan Yentob, a top BBC executive, has also been drawn into the row. Yentob, a chairman and trustee, said the allegations against the charity were "disgraceful" and asked a Channel 4 News host to "congratulate" him, Batmanghelidjh and Kids Company for the work they have done.
He also confirmed that he had phoned Newnight ahead of the programme's report on the charity went to air, but the BBC creative director denied that there was a conflict of interest. Yentob said: "I am not remotely considering my position at the BBC. I have not abused my position at the BBC."
Meanwhile, the Metropolitan Police said it launched an investigation into a "number of allegations" of crime involving a children's charity on 30 July.
"The investigation is being led by officers from the Complex Case Team of the Sexual Offences, Exploitation and Child Abuse Command. Anyone who has information, or concerns is asked to contact the investigating team on 0208 217 6538, or the NSPCC helpline on 0808 800 5000," a police spokesperson said.
Elsewhere, Kids Company staff are set to march on Number 10 today (7 August) to protest against the charity's closure.