California state legislature has approved a bill that will prohibit the export and performances of orca in the state.
The bill was passed by 26-13, with Democrats voting for and Republicans against laws that would see the end of shows, made popular by theme parks such as SeaWorld, and ensuring the aquatic mammals could not be exported out of the US.
The bill must now be approved by Governor Jerry Brown, a Democrat.
Brown's office has declined to comment on the bill, which is routine for pending legislation according to his deputy press secretary. But campaigners in California said they believe he will sign sign the bill, according to takepart.com. Regardless, the Animal Welfare Institute (AWI) urged Brown to sign the bill.
In a statement on Friday, the AWI's Dr Naomi Rose said: "California can serve as a model for other states, including Florida and Texas, where other orcas are displayed, to end the confinement in concrete boxes of these magnificent top ocean predators."
SeaWorld announced in March, prior to the bill's reintroduction, that SeaWorld announced it would end its captive breeding programme and killer whale shows across all its sites by 2019, to be replaced with more natural and educational displays.
The campaign to ban orca breeding and shows in California has been a lengthy process, after being introduced by assembly member Richard Bloom in March 2014. It was initially opposed, in part, due to an additional measure that stated the endangered species used in shows must be sent to retire in sea sanctuaries.
Resubmitted again in June this year without the additional measure, the bill was not opposed by SeaWorld. However, despite SeaWorld's announcement it would end its breeding programme, its chief executive Joel Manby, said the majority of orcas at SeaWorld parks had been born in captivity and would not survive release into the wild.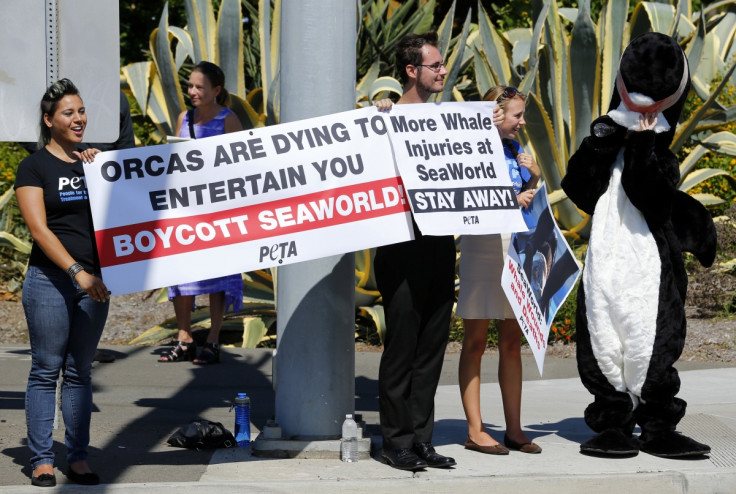 In an article for the LA Times at the time of the announcement that SeaWorld's breeding programme would close, Manby conceded that the public's attitudes towards orcas had "changed dramatically".
The shift in public awareness and sentiment has been credited to the success of the documentary Blackfish, which detailed fatal attacks by an orca on handlers, and the treatment of the animals, which are related to dolphins, while in captivity.
San Diego SeaWorld's website advertises that it's "long-running" orca show One Ocean "will close next year in San Diego, marking the final orca performance of its kind for our California audiences." The theme park is frequently listed as one of the
The theme park is frequently listed as one of California's top tourist attractions.