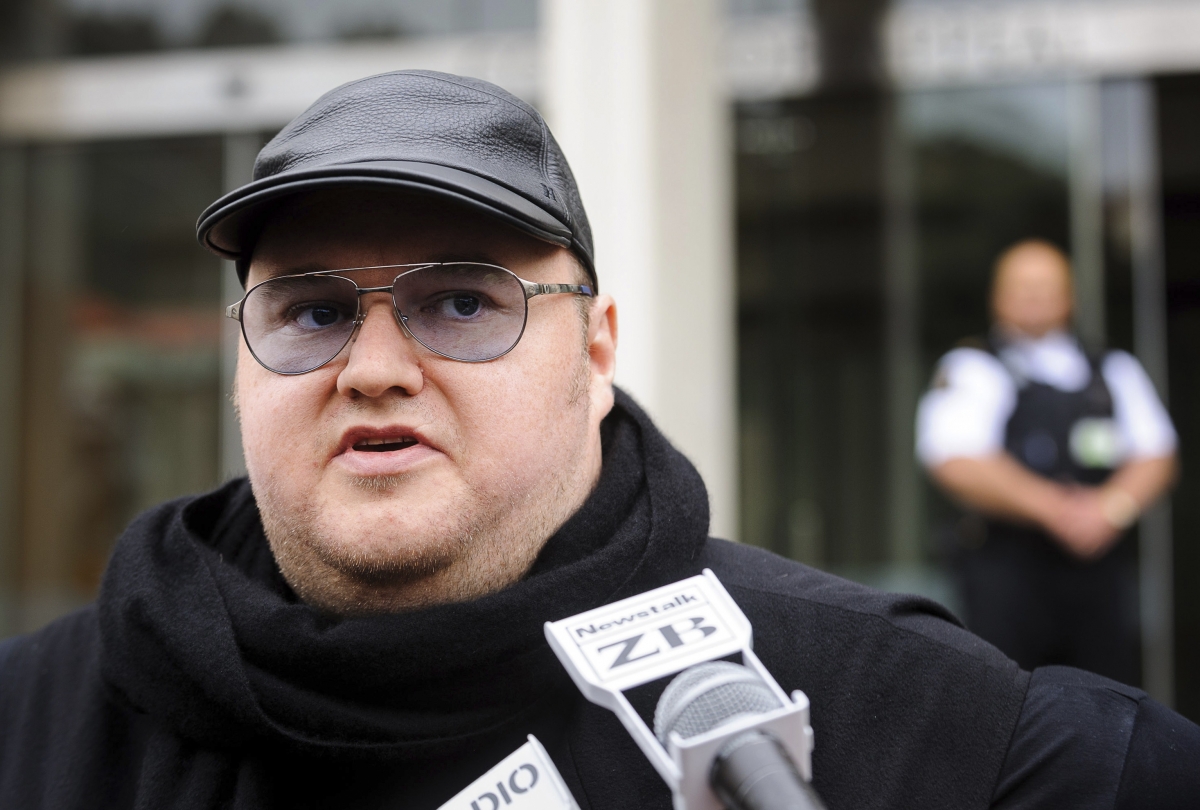 Kim Dotcom, the founder of MegaUpload, whose illegal downloading site was shut down by US crime agencies in 2012, has launched a political "Internet Party" in New Zealand.
The Internet Party is set to run in New Zealand's September elections and has amassed over 500 members in the seven hours since its launch.
The internet tycoon, thought to be worth approximately £120m ($200m), said that the party was a "movement for the freedom of the internet and technology, for privacy and political reform."
Dotcom's election pledge includes the promise to "give you [New Zealanders] faster, cheaper internet, create high-tech jobs, protect your privacy and safeguard our independence."
He has further promised to introduce "a New Zealand-sponsored digital currency that is safe, secure and encrypted."
Asked why he is entering politics, Dotcom said at the Internet Party's launch that "it's certainly not a stunt".
"The initial thought about it was because of obviously the injustice that I have experience.
"Being spied on illegally, being raided in the fashion that I was, I felt that there's something wrong here, and then out of it grew the idea of creating a political movement.
"When Edward Snowden came out with his revelation, I felt that it's time for a new movement where the young people, the internet generation come together and say, 'enough of this'," he concluded.
No extradition immunity
To win a seat in the New Zealand parliament, the Internet Party must win a seat or gain 5% of the national vote.
The New Zealand Electoral Commission has ruled that Dotcom cannot stand for parliament himself because he is not a New Zealand citizen.
The entrepreneur can still act as the Internet Party leader and vote but the creation of the party does not leave him immune to US extradition.
Dotcom is fighting extradition to the United States where he faces a series of charges for copyright infringement. A Supreme Court hearing on Dotcom's extradition from New Zealand is set for July.
Current New Zealand Prime Minister John Key wishes to extradite Dotcom because of New Zealand's extradition treaty with the United States.
Prime Minister John Key said opposition parties were "foolish'' for even considering an intervention in Kim Dotcom's extradition.
"We have an extradition treaty with the United States. In my view this is not a political issue. This is an issue where the United States is invoking the extradition treaty," he said.
Yet, if an opposition party wins the September election because of the impact of the Internet Party, the fugitive tycoon may wield enough influence to be granted immunity by any incoming coaltion.
Prosecutors accuse Dotcom's MegaUpload website of facilitating the illegal downloading of £105m ($175m) worth of copyrighted material.
The internet entrepreneur refutes these claims, saying that he merely created an online file warhouse where people could store their material, with the user held responsible for the legality of the material.
He was arrested in a police raid at his Auckland mansion in January 2012 and his assets were frozen.
A year after the closure of MegaUpload, Dotcom set up Mega which allows users to host and share large files.