North Koreans have been warned of strict action if they make any satirical comments directed at their leader Kim Jong-un or his governance. In a bid to clamp down on criticism, the isolated nation told its citizens to not use sarcasm even in their everyday casual conversation for they "will not be forgiven".
Authorities reportedly organised mass meetings across the country to issue warnings.
"One state security official personally organised a meeting to alert local residents to potential 'hostile actions' by internal rebellious elements," Radio Free Asia's Korean Services quoted a source as saying.
The North conducted lectures across different provinces in the country in August with the main aim of teaching its residents to keep their "mouth shut". They were warned against being "dragged into internal hostile behaviour".
The lectures reportedly mentioned phrases like: "This is all America's fault" and warned people to stop using them. The phrase is thought to be a subtle dig at Kim as he has used it several times in the past to blame the US for the failure of the North's actions. When this phrase is spoken ironically it could be deemed as criticising Kim.
RFA's source, speaking on the condition of anonymity said: "This habit of the central authorities of blaming the wrong country when a problem's cause obviously lies elsewhere has led citizens to mock the party."
Another expression that has been outlawed is: "A fool who cannot see the outside world". This phrase was reported to have become popular among government officials in Pyongyang after Kim failed to attend memorial services held in Russia and China to mark the end of World War II.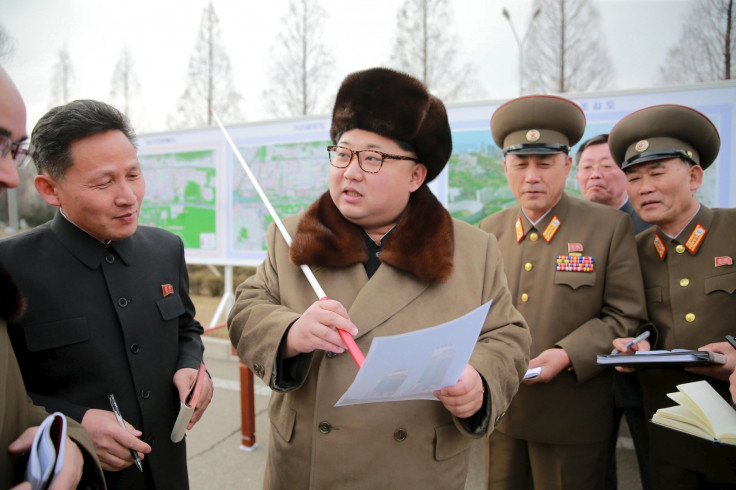 The country has been stepping up its surveillance on citizens since the defection of a senior diplomat in London in August.
Previously, it had warned that even foreign tourists in the country could be punished or end up in prison if they showed disrespect to the country's leaders, including former ones. Possession of any material that is critical of the North could make one liable for action.