The US State Department has issued a new warning to citizens who are interested in travelling to North Korea about the risk of arrest and long-term detention. It says the Communist regime under the leadership of Kim Jong-un threatens to treat detained US citizens in accordance with its "wartime law".
Pyongyang's threat is thought to have come after the US President Barack Obama for the first time imposed personal sanctions on Kim for his alleged human rights abuses in North Korea.
Replacing the earlier warning from May, the latest alert has strongly urged "US citizens to avoid all travel to North Korea/the Democratic People's Republic of Korea (DPRK) due to the serious risk of arrest and long-term detention under North Korea's system of law enforcement".
It added that Kim's country "imposes unduly harsh sentences, including for actions that in the United States would not be considered crimes and which threaten US citizen detainees with being treated in accordance with "wartime law of the DPRK [Democratic People's Republic of Korea]."
The department also stated that what North Korea considers as crimes may not be unlawful in the rest of the world. It warned that foreign visitors could end up in jail even if they unknowingly commit crimes such as showing disrespect to the country's leaders, including the former ones, possessing material that are critical of the North and engaging in "unauthorised" interaction with the local population.
At least 14 US citizens have been detained in the isolated country in the past decade. Otto Warmbier, a student from Virginia was among the latest who was sentenced to 15 years of hard labour, the USA Today reported. He was convicted of subversion for removing a poster from a hotel wall when he went to the country with a tour group in January. The White House is said to have demanded the 21-year-old student's release.
Travelling in a group or using a tour guide will "not prevent" local authorities from arresting anyone and the efforts by some private tour organisers to prevent or resolve the detention of US citizens in the past have not been successful, the State Department said.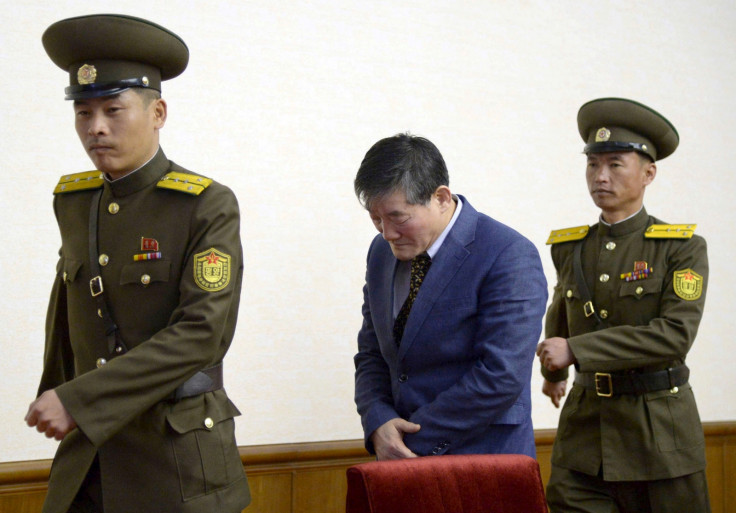 The Swedish embassy in Pyongyang provides limited consular services to Americans who require emergency assistance while they are in the country as the US and the North have no diplomatic or consular relations.
The North has reportedly refused to grant consul access to two Americans detained there at present.
Andrea Lee, who is the founder of one of the few US-based travel companies operating in the North, said these strong warnings have proved to be a "double-edged sword" for tourism, USA Today reported. "On the one hand, yes, it's not positive. But on the other hand, it makes people curious and they want to go and see it for themselves."