Kim Jong-un Injuries Revealed as North Korea Leader Misses Anniversary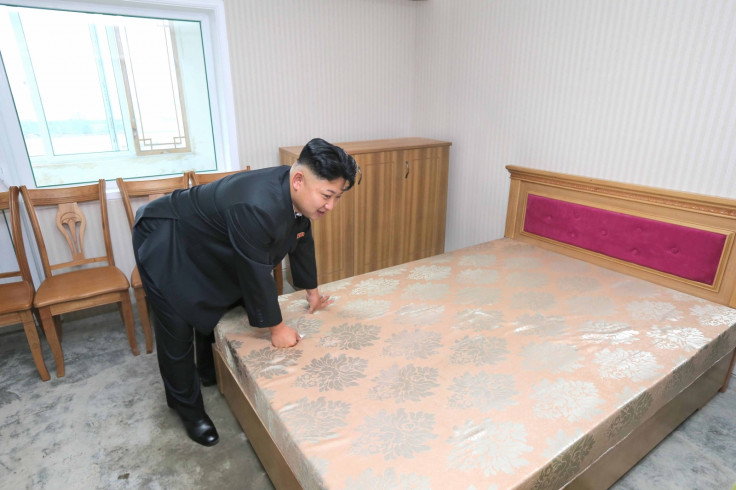 North Korea dictator Kim Jong-un has control of North Korea - but not his eating habits, a source close to the regime has claimed.
It seems that reports about the 'Dear Leader's' gluttonous addiction to Swiss cheese, may not be so far-fetched, after all.
Jong-un has vanished from public life since 3 September, triggering a flurry of speculation that the young ruler has been shoved aside by a powerful rival faction.
The 31-year-old never appeared on 10 October in the celebrations to mark the founding of the Stalinist state.
The official line from Pyongyang is simply that Jong-un has been suffering from "discomfort" - reportedly due to a serious over-consumption of imported cheese.
But, according to a strong source speaking to the South China Morning Post, there is a genuine health problem in which Jong-un's eating habits do have a role.
"He injured his ankle and knee around late August or early September because he is overweight. He limped around in the beginning but the injury worsened," said the insider.
A top official this week cast doubt on that mild diagnosis, insisting there was "nothing wrong" with the leader's health.
Jong-un's prolonged bout of absence since September is not relevant to who is wielding power in the Hermit Kingdom, it has been claimed.
"Kim Jong-un is in total control. There is no split in the top leadership," the source said.
© Copyright IBTimes 2023. All rights reserved.