Kim Jong-un scales North Korea's tallest mountain to get energised like a nuclear weapon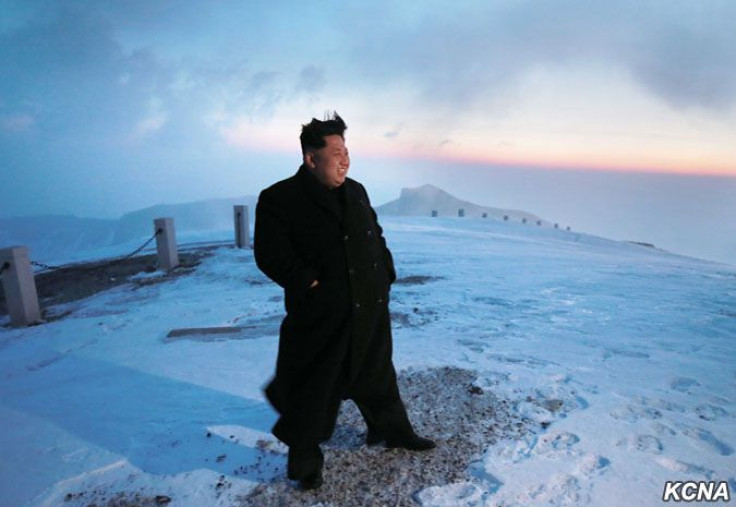 North Korean leader Kim Jong-un has climbed the country's tallest mountain peak in another of the dictators' iconic surreal photoshoots.
North Korea's state media KCNA reported that Kim climbed Paektu – an active volcano – at dawn on Saturday (18 April) and met a group of fighter pilots of the Korean People's Army.
Paektu, a 2,744m volcano on the border of North Korea and China, is an "ancestral mountain", of great spiritual significance to Koreans from the North and South. During the Korean War it was used as a base for guerrilla fighters.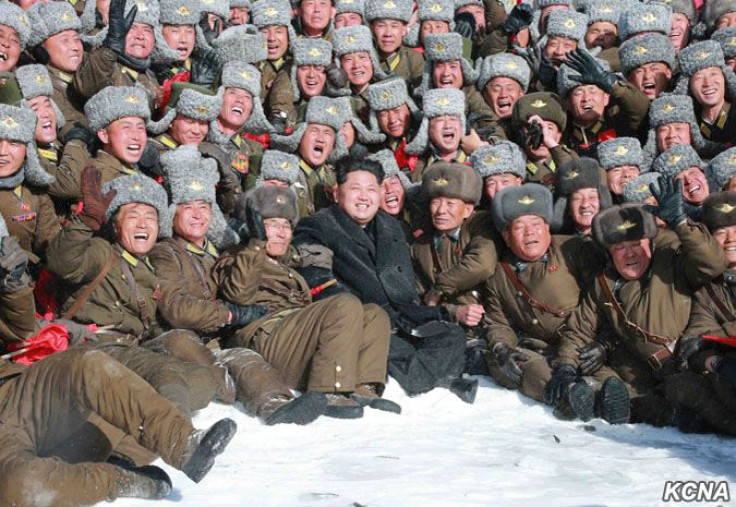 According to the regime-run mouthpiece KCNA, after scaling the mountain, the 30-something Kim said: "Climbing Mt. Paektu provides precious mental pabulum more powerful than any kind of nuclear weapon."
At the top of the mountain, the dictator posed for photographs with about 100 happy, smiling fighter pilots.
The report carried by North Korea's state-run media is the latest in a string of such similar pieces heaping praises on the ruling Kim and the former rulers.
The regime said in a media announcement earlier last week that the North Korea leader could drive a car when he was at the age of three, along other bizarre achievements.
© Copyright IBTimes 2023. All rights reserved.