Kim Jong-un is a 'son-of-a-w***e maniac' says Philippines President Duterte
Duterte warns the North Korean leader could trigger a nuclear war in Asia threatening the entire region.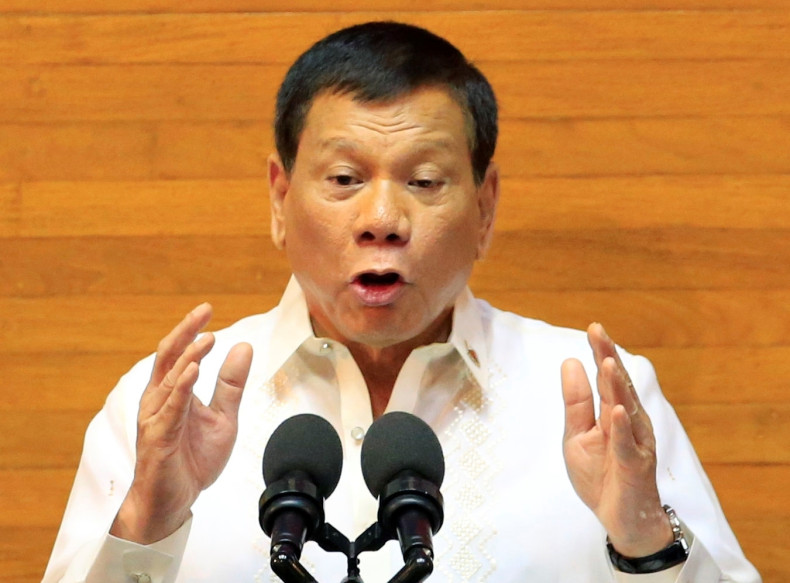 Philippines President Rodrigo Duterte did not mince any word when he heaped scorn on the North Korean dictator Kim Jong-un calling him a "maniac" and "fool". Using his characteristic foul language against Kim, Duterte called him "son of a w***e" who could potentially trigger a nuclear war in Asia.
Duterte is no stranger to copiously throwing expletives against top global dignitaries. Many high-profile figures including former US president Barack Obama have become casualties of Duterte's verbal assault in the past.
Speaking about the simmering tensions in the Korean peninsula, Duterte held nothing back and chastised the North Korean leader and insisted he must be stopped.
"He [Kim] is playing with dangerous toys and this crazy man, do not be fooled by his face, that chubby face that looks nice," said the 72-year-old tough-talking politician.
"That son-of-a-w***e maniac, if he makes a mistake then the Far East will become an arid land. It must be stopped, this nuclear war, because (if) a limited confrontation blows up here, I tell you the fallout, the soil, the resources. I don't know what will happen to us. We won't be able to plant anything productive," continued Duterte.
North Korea is determined to press ahead with its nuclear and missile programmes despite widespread international calls for the country to scale down its activities. And, this has constantly worsened the situation in the Korean peninsula with the North's rivals – the US, South Korea and Japan – stepping up their combat readiness postures.
Incidentally, his remarks come days before a regional security summit in Manila in which Pyongyang's foreign minister is set to participate. Ministers of the Association of Southeast Asian Nations (Asean), for which Duterte is the current chairman, are poised to take part in the regional conference on Monday, 7 August.