Duterte: I said to President Obama 'f**k you, you can go to hell' for mistreating me
Philippines president says he is more comfortable with President Donald Trump than he was with Barack Obama.
Philippines President Rodrigo Duterte has revealed how his relationship with the US has changed after President Donald Trump occupied the White House. Duterte said he has grown fond of Trump's approach, which is in sharp contrast with former leader Barack Obama.
Disclosing how he felt after Obama and the western world severely criticised him for the bloody drug war, Duterte said he became impatient of all the censuring. "This Obama, he criticised me as if I was a federal government employee. I was treated like a postal employee," Duterte said while delivering a lecture in Digos City.
The foul-mouthed Filipino leader continued: "That is why I said, f*** you. You can go to hell, Mr Obama. Why are you ... I'm just trying to protect my country. Why are you telling me how ... and then you'll say you'll file a case against me... Go ahead and file a case."
On the contrary, he said Trump was full of praise for the ongoing drug war in the country. "So, to this one President [Trump], what I'm doing is good. And for the other President, he'll even reprimand me as if ... Who are you to lecture on me? You can see it's about drugs," he said.
This is not the first time Duterte has used expletives against top world leaders and especially against Obama. At the height of the differences between him and Obama, he called the sitting American president a "son of a whore" for his position on the extrajudicial killings taking place in the Philippines. This rant forced Obama to cancel his scheduled meeting with Duterte.
Duterte's notorious drug war to clean up the narcotics menace in the Philippines has come under intense scrutiny since his take over. After he became the president, as many as 7,000 people – mostly drug peddlers and pushers – are estimated to have been killed. Most of the deaths are undertaken by extrajudicial squads with the blessings of the Manila administration prompting serious human rights abuse criticism.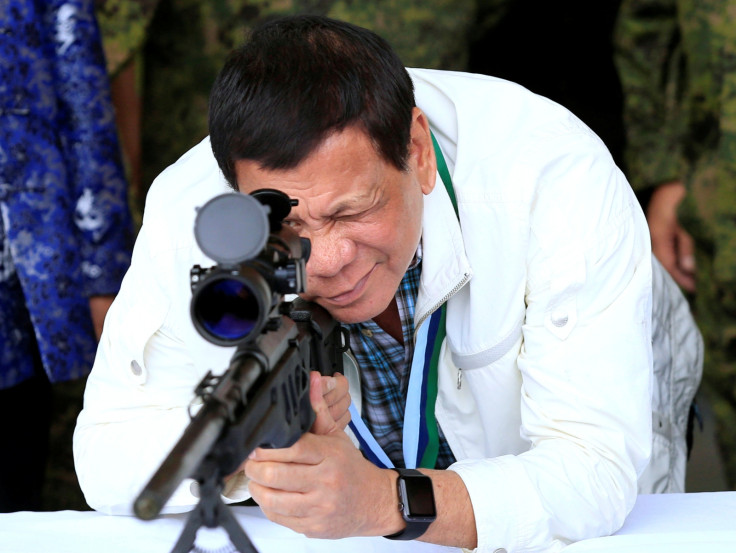 © Copyright IBTimes 2023. All rights reserved.