It is usually her husband Kanye West who sparks controversy with his rants but Kim Kardashian took his place recently, launching an epic Twitter tirade.
The Keeping Up With The Kardashians star entertained social media users when she hit out at allegations that she was using a surrogate mother to carry her second child.
The reality star's expletive-filled outpouring was so out-of-character that she was even contacted by Twitter who were concerned that her account had been hacked.
Although she is usually the picture of professionalism, the 34-year-old has embarked on some pretty funny tirades over the years.
IBTimes UK looks back at the times #JustpregnantKeeks shut down the rumours...
May 2012: Accusing British Airways of stealing from her luggage
British Airways was at the receiving end of Kardashian's wrath when she arrived home in Los Angeles to find that some of her expensive belongings had been stolen from her suitcases.
The airline announced it was investigating the incident but what became of the Vogue cover star's personal effects has never been publicly revealed.
June 2013: When the paparazzi allegedly threatened her life
The TV star was just days away from giving birth to her daughter North when she lashed out at the paparazzi for driving dangerously just to capture a picture of her.
November 2013: Slamming reports she had surgery to lose baby weight
Just a few months after the TV star and her husband West, 37, welcomed their bundle of joy, reports suggested Kardashian underwent surgical procedures to lose weight. However, the soon-to-be mother-of-two insists that her weight loss was achieved by good old fashioned diet and fitness methods.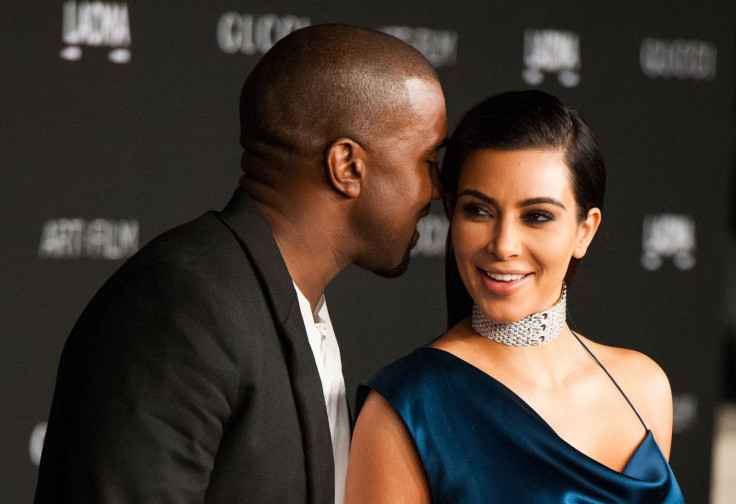 November 2013: What is the Illuminati?
Beyonce, Madonna, Jay Z, Lady Gaga and even her own husband are widely speculated to be members of the cult but not Kardashian, who claimed she was completely unaware of the Illuminati's existence.
February 2014: Butt implant denials
There has always been speculation surrounding the authenticity of Kardashian's famous bum but clearly, having an X-ray to prove she is au natural did not work as rumours circulated she had enlarged her behind after giving birth.
Kardashian shut down the haters in a rant that her outspoken husband would be proud of.
May 2014: Clarifying wedding preparation details
As anticipation grew leading up to their lavish nuptials in Florence, Italy, the rumour mill exploded with various predictions about the amount of guests invited and whether or not the ceremony would feature in the family's E! reality series.
With so many rumours to contend with, Kardashian shut down each false claim in one rant.
October 2014: She did not forget North in the Paris hotel
It was footage that caused a furore and went viral on social media but the expectant mother laughed off reports she had forgotten her daughter North inside a Parisian hotel at the end of Fashion Week.
January 2015: Shutting down divorce rumours
Kimye had not even been married for a year when reports emerged that their marriage was on the rocks.
Having recently celebrated their first wedding anniversary and now with a second baby on the way, Kimye are clearly going strong but in January, the KUWTK star hit out at the divorce rumours.