During the mid-season finale of Keeping Up The Kardashians on E! last night (31 May), Kim Kardashian revealed that she and Kanye West are expecting their second baby together, just a few weeks after celebrating their first wedding anniversary.
The news comes in the build-up to their first child, North West, celebrating his second birthday. To congratulate the pair on their announcement, IBTimes UK has come up with eight potential names that Kardashian and West could give their second child!
South
What with their first baby being called North, it seems geographically logical that their second would also be named after a cardinal point. Since the announcement, Twitter has been full of comments with people joking about how the unborn baby will follow its sister and have its name inspired by the face of a compass!
Easton
Just weeks before she gave birth to the couple's first child in 2013, Kardashian announced in an interview with Jay Leno that she would like to name the baby Easton West.
Explaining that they "have a list" but that her suggestion "probably won't be on it", Kardashian said that she thought the name was "cute" – will her favoured name make it on to the list the second time around?
Florence
In May 2014, Kardashian and West tied the knot in Forte di Belvedere in Florence, Italy. Now after celebrating their one-year anniversary, the pair have announced their second pregnancy. It seems to us that it would make quite a sweet (yet subtle) nod to both the special day and the time of the announcement to name their second child, Florence, after the place they wed.
Robert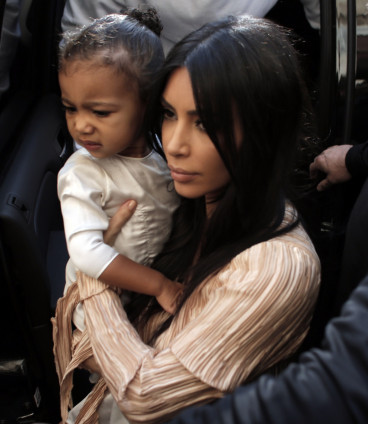 Kim's late father Robert Kardashian passed away in 2003, when she was just 23. Her younger brother is named after their father and it wouldn't be too far-fetched to suggest that if the couple were to have a son, they honour Kardashian's father in that way also.
Kanye II
Everyone knows that West isn't shy about claiming himself a "god" or suggesting he is some kind of legendary musical genius, and what better way to keep your legacy going than by calling your child by your exact name!
Sirius
When the reasons were revealed behind Kardashian and West calling their first daughter North, the most notable one was that the couple believe their baby to "be a star" so thought it a suitable name.
However, while the North Star is certainly one of the most well-known stars in the galaxy, there are others that could be appropriate names for their second child!
Sirius is said to be the brightest star in the night sky and its name comes from the Ancient Greek word 'Σείριος' meaning 'glowing' or 'scorcher' – two adjectives we think the ambitious and stylish pair will appreciate for their expectant child.
Omari
West's middle name could be a fitting title for both a boy and a girl! Both the English and African meaning behind the name is 'God the highest', so this would suit the couple considering that they named their firstborn after a star.
Noel/Noelle
Following on from the idea of using West's middle name as the first name for their second child, Kardashian's middle name Noel could also be tweaked to work for whatever gender their baby turns out to be.