Kim Kardashian blasts 'lames' who suggest she's faking her pregnancy in full-blown Twitter rant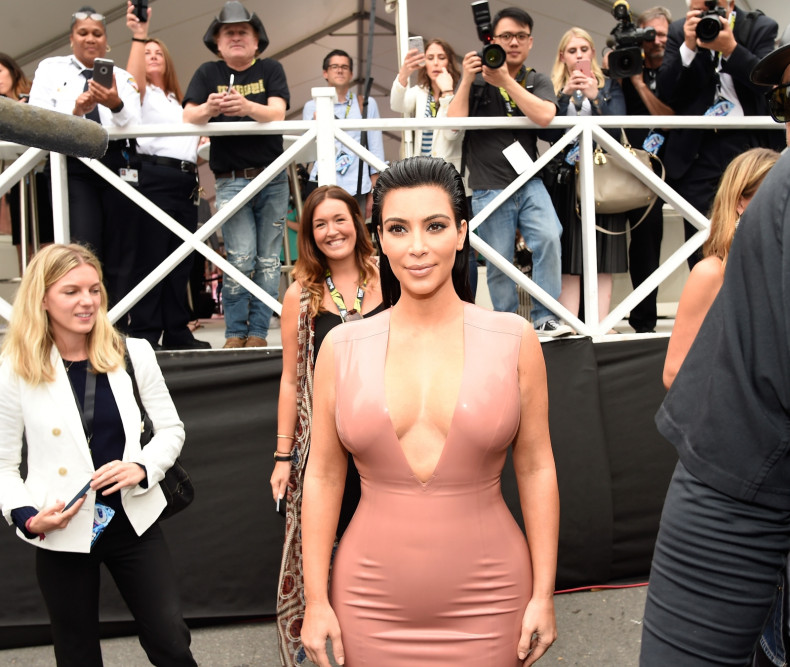 Kim Kardashian took to Twitter last night in an attempt to dispel all of the rumours that have emerged, suggesting that she is lying about her recently-announced pregnancy.
Kardashian and her musician husband, Kanye West revealed on Sunday (31 May) that they were expecting their second child through a teaser trailer for an upcoming series of Keeping Up With The Kardashians.
Since then seemingly false allegations have been made by various unreliable sources that the couple could be faking the 34-year-old's pregnancy and may actually be using a surrogate or in the process of adopting, in secret. Fabrications most likely based on the pair's frequent discussions about how they were having difficulty conceiving.
After complaining that she was suffering from severe morning sickness and that she was "praying [she could] get through the day," Kardashian began expletively addressing the people doubting her pregnancy was real by saying: "Can't wait til my website is active! I'm gonna do live video streaming so every time someone talks s*** I can go blast the f*** outta them".
If her followers were unsure at that point what she was talking about, a few minutes later she shed some light on her first comment when she referred to her pregnancy in her next tweet, which succinctly stated "Pregnant Kiki does not play!!!! *BLOOP*"
When a fan asked her why she was even bothering to "give anyone who spews negativity the satisfaction", the mother-of-one replied that she was simply commenting on the "rumors or lies" and that "even people close who u think are legit" have the capability of creating controversy.
Towards the end of her Twitter session, Kardashian made it clear that she wouldn't be talking about the people accusing her of lying for much longer. "Trust me I won't give lames the time of day! Don't have that much free time now! Still have about 30 businesses 2 run," she told her 32.3 million followers.
Whilst the reality star is used to sharing parts of her life on her TV show, this kind of ranting is unusual for the 34-year-old. So much so, that Twitter apparently contacted her to ask whether her social media account had been hacked.