Kim Kardashian has very nearly broken the internet – once again – with her latest red carpet outfit for the 2017 LACMA Art + Film Gala in Los Angeles over the weekend.
The former brunette wowed as a blonde bombshell in an oversized Tom Ford for Gucci black suit with slick satin lapels, worn with nothing underneath to make quite the sartorial statement.
The mother-of-two – who is expecting her third child via surrogate with husband Kanye West in January – glamourised the otherwise androgynous look by forgoing a top and styling her long hair in pretty waves while wearing a flawless make-up look and vertiginous strappy sandals.
Kim, who recently turned 37 in style, tweeted a snap of herself in the suit which drove her fans wild.
One replied with: "She literally looks f**king amazing ".
Others were admiring her new hair colour, with another replying: "Still so obsessed with your silver blonde hair... gorgeous," while someone else cooed: "Killed it And that hair color is SO perfect for your skin tone. You. BETTER. WORK. "
Another fan added: "Wow, that's actually one of my favorite looks you have ever done".
The awards were in honour of Star Wars creator George Lucas, and Kim nearly stole the show entirely with her cleavage-baring appearance.
The reality star was joined by her mother Kris Jenner at the event, who was also sporting a trouser suit – in a less risque manner.
The event honours Lucas with proceeds going towards the museum's film initiatives and other programmes.
Kim's appearance at the event comes as it was revealed on Keeping Up With The Kardashians that her new exercise routine comes hand-in-hand with a "really crazy diet."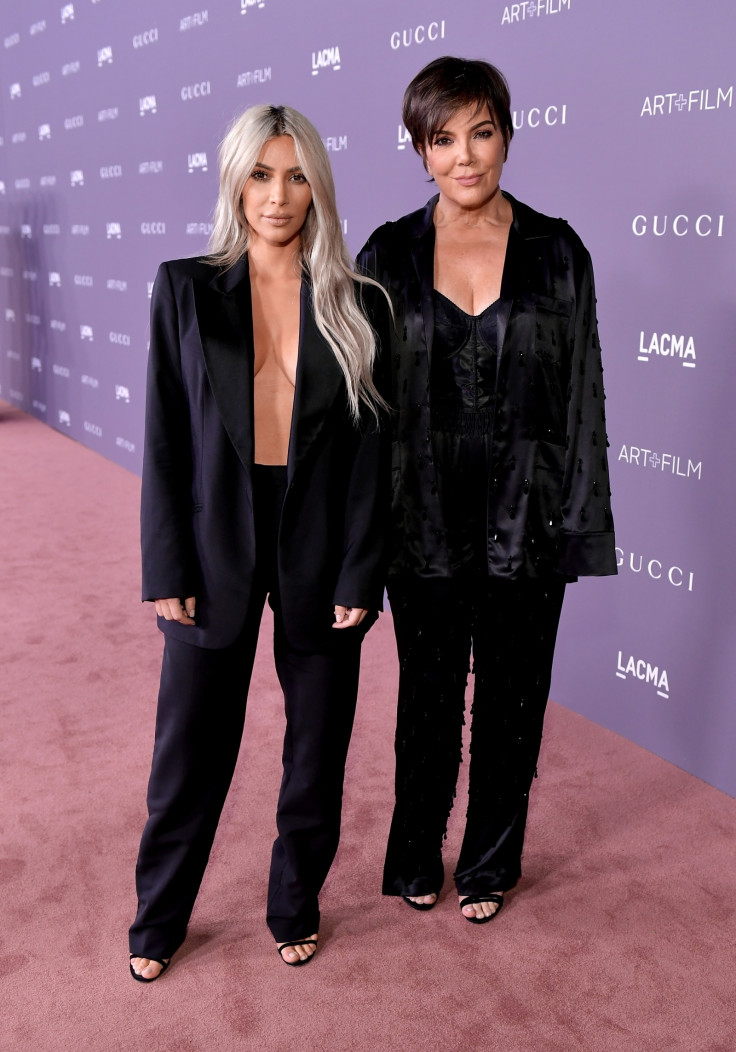 The expectant mother plans to get a "rock hard body" after admitting to being horrified at seeing unflattering photographs of herself taken on a Mexico beach for Kourtney Kardashian's 38<sup>th birthday celebrations.
She told mother Kris that she was planning "to start a really crazy diet" and that Melissa Alcantara's Instagram snaps showing her amazing transformation from her weight gain after having children has inspired her. Kim said that Alcantara's lithe bodybuilding physique was "super inspiring" to her.
She said: "I really want to meet up with her and see if she can train me, she can help direct my food and help really get me on an amazing path. If I was 10 percent like her it would be life-changing. I've gotta have this lifestyle — I've gotta try."