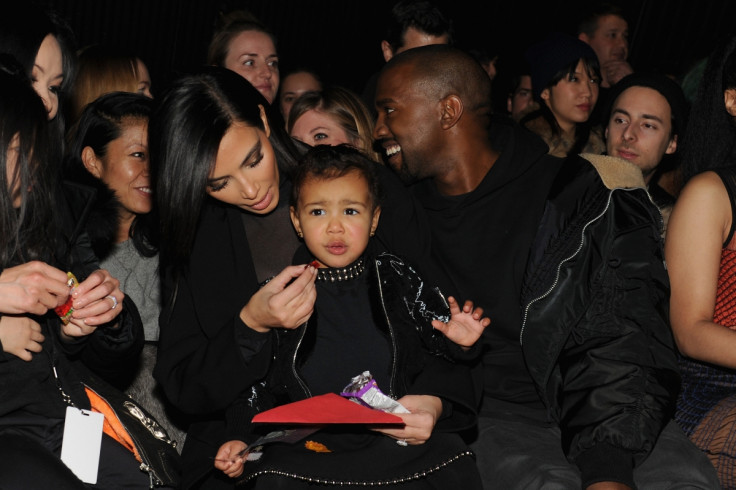 Kim Kardashian and Kanye West are spending £100,000 ($144,710) on a luxury Wendy playhouse for their daughter, North, the Sun on Sunday revealed on 20 March. The playhouse reportedly has a living room with a fireplace, a kitchen and a staircase to a loft, as well as a room for watching movies.
An unnamed source told the Sun: "There's marble top kitchens and hardwood floors throughout. It's got a room just for clothes and one for watching movies. It's so big it is practically a house in its own right."
The Sun report claimed that 35-year-old Kim and her 38-year-old rapper Kanye have commissioned playhouse builder La Petite Maison to construct the playhouse for two-year-old North. The couple also have a three-month-old son, Saint.
The couple recently moved into a £16m Hollywood Hills mansion years after buying the property. Until then, they had been living with Kim's mother, Kris Jenner, while they were having work done to the house.
The Sun's source said: "[The playhouse] is much bigger and fancier than those the company already builds. Kim and Kanye feel guilty North didn't really have her own home so are overcompensating."
The Wendy playhouse will reportedly have the two-year-old's initials printed across it. The rumours about the playhouse come as the family gathered to celebrate Rob Kardashian's 29th birthday on 19 March.
Kim gave her fans a sneak peak into their family life through Snapchat, posting a series of videos taken during the birthday bash at Nobu in Malibu. One of the videos shows Kim with North, after which the camera turns to reveal Kanye looking lovingly at them.