Kim Kardashian reveals husband Kanye West's true feelings on Kylie Jenner's Puma deal
Reality star said she and rapper husband should have been informed about the venture on KUWTK.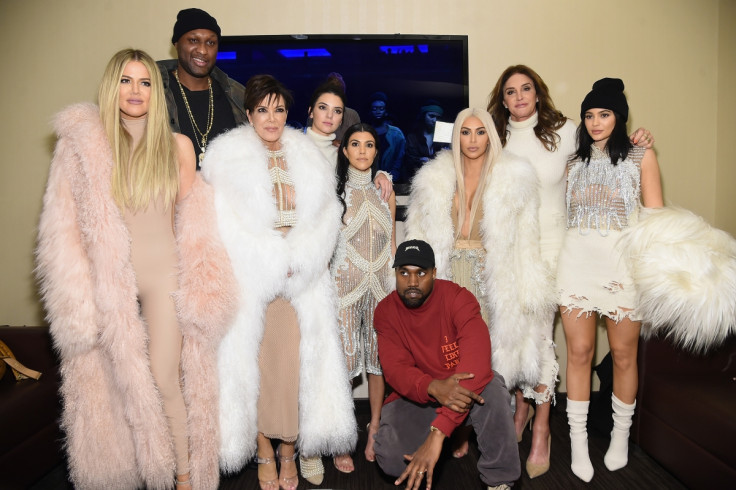 In a Keeping Up with the Kardashians episode, Kim Kardashian revealed that younger half-sister Kylie Jenner landed herself in hot water with Kanye West over her Puma deal.
West – who is a fashion designing collaborator with rival sports brand Adidas – was apparently not aware of his sister-in-law's new business venture until it was actually taking place.
Back in February, IBTimes UK reported that the reality star teen, 18, signed with the sports brand despite rapper West insisting "1000%" that the claims were untrue, as Kylie had walked in his own line for adidas in the past.
Kylie's older sister Kim, 35, admitted that her husband was upset to discover that Kylie had gone ahead and signed a deal with the sports brand opponents. She claimed that they were both angry at mother Kris Jenner for brokering the deal, stating: "Kanye had Kylie walk in his first two shows, he really believed in her as part of his brand.
"I get my mom's job is to get us deals... but everything has to be really carefully played out and I feel like this was a conflict of interest.
"I just wish my mom spoke about it wish us. We should all be able to communicate so we don't step on anyone's toes," she continued.
Kim revealed her and West's feelings about Kylie's deal during a family visit to Cuba. Upon returning, she went to her 60-year-old mother to confront her about going behind her husband's back.
Kris was defensive, telling her second-born daughter: "I run a business and the biggest part of my business it to pay attention to everyone involved... and the best first for each one of my clients. Sometimes it's about a business decision."
Kim's response cited that family comes first, poignantly replying with: "Sometimes when you're dealing with family, it's not really about a business decision.
"She was the model that he wanted... I just would have liked the heads up... He had no idea until the shoot was already happening."
West had included the teenager as a model in his first two fashion shows for his Yeezy Adidas line, and was particularly upset to be the last one to know about the Puma endeavour. He tweeted at the time: "1000% there will never be a Kylie Puma anything. That's on my family! 1000% Kylie is on Yeezy team!!!"
© Copyright IBTimes 2023. All rights reserved.