It had been reported that Kylie Jenner signed a seven-figure deal to be the new face of Puma, but it looks like the reality star may have already backed out of the deal. The 18-year-old's brother-in-law Kanye West voiced his disapproval with the potential partnership online and hinted that that Jenner knows where her loyalties lie.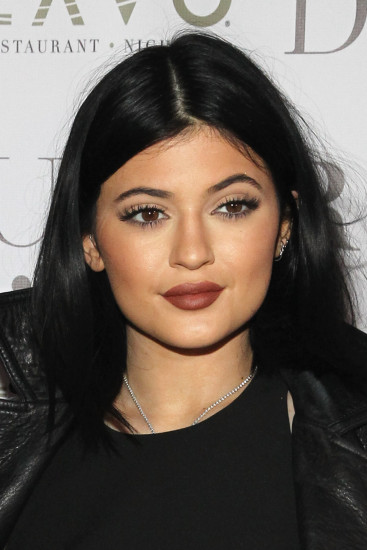 US Weekly reported that the 18-year-old Keeping Up With The Kardashians beauty, who is often spotted wearing Puma trainers and sportswear, was approached by the sportswear company about becoming an ambassador for the firm.
The publication claimed that she stood to "earn seven figures to lend her face to the sneaker brand" but that her role would not be "full out like Rihanna's collaboration", who is Puma's creative director.
But West, who has partnered with Adidas to produce shoes for his Yeezy brand, was so riled up about his sister-in-law's potential deal with Puma that he took to yelling about it on Twitter.
Writing to his 18.5 milllion followers, the 38-year-old star seethed: "1000% there will never be a Kylie Puma anything. That's on my family! 1000% Kylie is on Yeezy team!!!"
He later added: "Puma we gone give you your measly million dollars back!!! Never try to divide the family!!!"
The All Of The Lights rapper continued to taunt the German company by posting a photo of the Puma logo with "Kylie was here" written on it and the crying face from his wife Kim Kardashian's Kimoji app.
West's collaboration has become somewhat of an family affair with Jenner and her sister Kendall strutting their stuff on the catwalk during his stripped-back New York Fashion Week show in February and again in September.
Elsewhere, West is currently working on his long-awaited seventh album which will be unveiled on 11 February to coincide with the release of his Yeezy Season 3 clothes collection. Kim Kardashian's husband is to debut the line during New York Fashion Week at Madison Square Garden, where guests will also be able to hear his new album T.L.O.P. in full.