Kris Jenner car crash: 'Sore and shaken' Kardashian matriarch speaks after new Rolls Royce purchase
Reality star reportedly suffered a broken wrist in the accident near her Californian home on 3 August.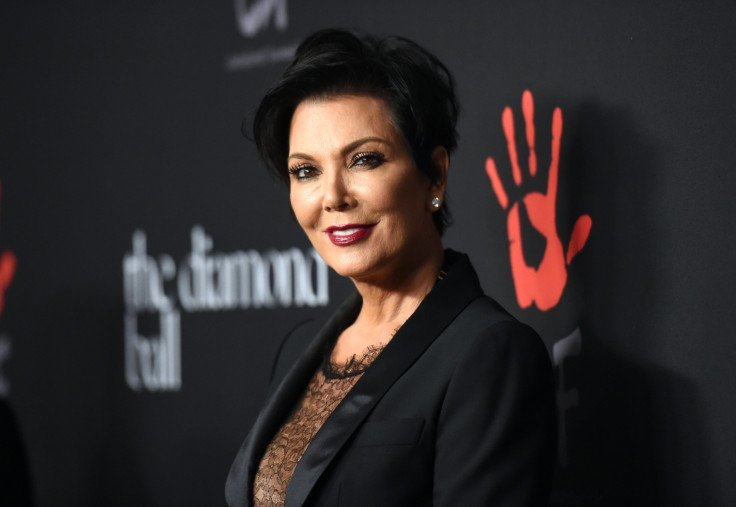 Kris Jenner has broken her silence over her recent car crash revealing that she feels 'blessed' that she walked away from accident with only minor injuries. On 3 August, the Kardashian matriarch was driving near her home in Calabasas, Los Angeles, when a Toyota Prius ran through a red light and collided into her white Rolls Royce. The crash caused her airbag to deploy.
Although there were early reports that she suffered a broken wrist in the incident, she has since reassured fans she's just shaken, confirming that although her hand "hurts", she otherwise on the mend
In a statement to People magazine she added: " I'm okay, just shaken up and very sore. I'm feeling very blessed. God is so good."
In the immediate aftermath of the crash, the 60-year-old's boyfriend Corey Gamble, daughters Kylie Jenner and Khloe Kardashian, and son-in-law Kanye West were spotted at the scene after rushing to her side while she was being tended to by the medical team.
"It was just really scary," an insider told People, "Kris was in daze after it happened."
Her big family have continued to rally around her with various gifts in her time of need. She posted one snap of the words 'Love You Mom' spelled out in gold balloon letters that were sent to her by her son Rob Kardashian. Her photo caption read: "I love you too Rob!!!! Thank you for the beautiful balloons and for loving me the way you do!! @robkardashian #love #family #proudmama #blessed #Godisgood".
Meanwhile, the manager has replaced the luxury vehicle in a matter of hours with an identical one in white with a black convertible top. In footage obtained by Dailymail.com, the manager's brand new car is seen being driven down the 101 freeway in Los Angeles on its way to her home.
© Copyright IBTimes 2023. All rights reserved.