It was only last year that reality star Kim Kardashian fulfilled her life-long dream of gracing the cover of Vogue, but she did not make the cut for the magazine's coverage of the Met Gala.
The E! TV star attended the New York fashion event wearing a controversial sheer dress but Anna Wintour's publication decided to shine the spotlight on other celebrities, including Beyonce, Rihanna and even Kardashian's younger half-sister Kendall Jenner.
Despite claims that Kardashian was furious by the alleged snub, a rep for Kanye West's wife told Gossip Cop that the reports are "false".
The publicist also pointed out that the Keeping Up With The Kardashians star led the Met Gala coverage on Vogue's website and is "thrilled" to have been voted the night's best dressed.
Radar Online initially reported that the 34-year-old felt her absence from the cover was a huge "slap in the face".
A source told the publication: "Kim lives for Vogue and has been obsessed with it forever.
"The fact that they didn't even mention her on the cover is hilarious, considering she tried so hard to be exactly what she thought Anna Wintour would want for the Met Gala."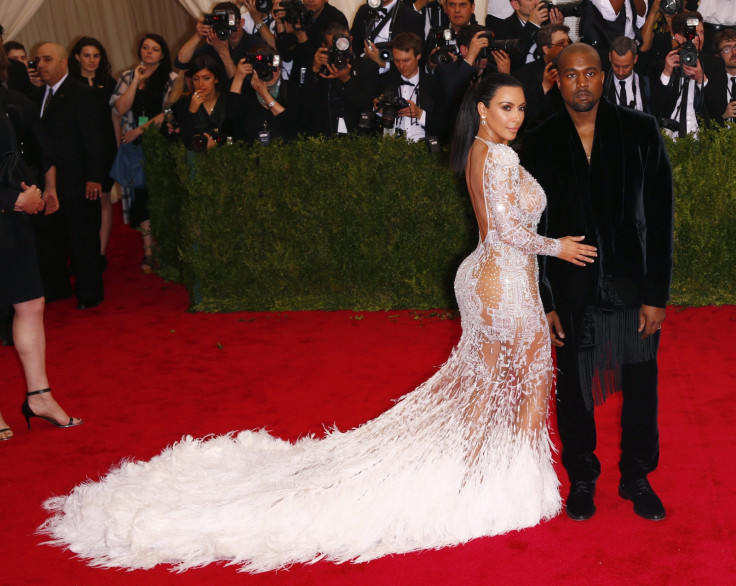 In particular, the insider said Kardashian had been taken aback by the fact her model half-sister had the privilege of being mentioned.
"Kim's sister Kendall getting a mention on the cover over her is a huge slap in the face! She's livid," the source said.
The reality star has made no secret of her love for Vogue in the past and finally scored an appearance on the magazine's cover with her rapper husband in April 2014, shortly before their European wedding.
In the inside spread, the couple were joined by their 23-month-old daughter North for the glamorous photo shoot.
The latest issue of Vogue features FourFiveSeconds singer Rihanna as the cover star wearing her exquisite Guo Pei-designed gown on the Met Gala red carpet.
The celebrities mentioned in the list near her image, include Hunger Games actress Jennifer Lawrence, pop star Lady Gaga, and couples George and Amal Clooney and FKA Twigs and Robert Pattinson.
Following the annual tradition, the 2015 fashion event was curated by Vogue editor Anna Wintour.