Their red carpet fash-off was the talk of this year's Met Gala but there may have been a deeper reason for Beyonce "out-shocking" her reported rival Kim Kardashian in that sheer dress.
The Flawless singer arrived at fashion's big night out in New York exposing her stunning figure in a see-through Givenchy by Riccardo Tisci design.
Coincidentally, reality star Kim Kardashian also attended the event with her husband Kanye West, clad in a similar sheer Roberto Cavalli creation, encouraging fashion critics to pit them against each other.
There were other female stars baring all in sheer gowns but all eyes were on Beyonce, 33, and Kardashian, 34, who are long said to have a frenemy-type relationship.
One of the UK's leading body language experts Judi James told the IBTimes UK that while the Grammy winner of course wanted to impress on the red carpet, it is likely that she also wanted to divert attention away from the scandalous incident that happened at the 2014 Met Gala.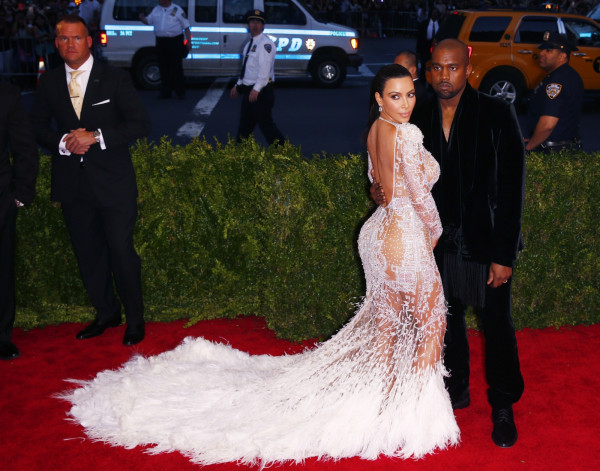 Many have not forgotten that infamous footage of the singer's younger sister Solange Knowles attacking queen Bey's husband Jay Z in an elevator at an after-party.
James, who is best known for her psychological analysis contributions to reality series Big Brother, explained: "It was only last year at the Met Ball when Beyonce showed us a flash of her true mettle and strength of focus when she emerged from that shocking sibling-on-husband kick-fighting bout in the lift smiling graciously and looking for all the world like an untroubled A-lister whose world is the proverbial oyster.
"This year that focus could have been firstly to erase that horrible memory from the minds of the fans and secondly to show a mere Kardashian who is boss in the butt and nearly-nude fashion department."
Fans are used to seeing Kardashian scantily-clad, especially after she stripped off naked for the cover of Paper magazine in 2014, but Beyonce certainly stirred the pot with her revealing get-up.
According to James, the 7/11 singer completely stole the show and won in the diva rivalry.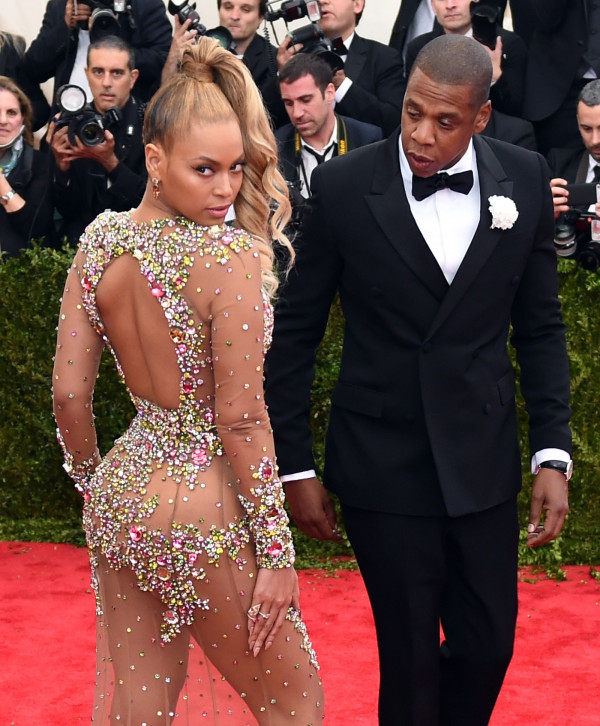 The expert said: "If Kim thought she'd raised the bar with her revealing frock then Beyonce smashed that bar entirely...
"Kim likes to shock but Bey out-shocked her to the point where we're thinking how tasteful and subtle Kim's dress is looking."
While Kardashian clung onto her rapper husband while posing for photos, Beyonce seemed more focused on flaunting her assets with her spouse Jay Z, 45, looking on from a short distance.
James explains that both ladies used their husbands as "accessories" on the red carpet, noting: "Kim's hand on her hubby's waist makes him look completely in her control here while Beyonce posed on the red carpet with Jay-Z admiring her from a small distance.
"Although Kim's pose was based on being a power couple, Beyonce's trick of appearing to have caught the eye from the guy she's already married to was probably even more of a status-raiser as it suggested he's still drooling after all those years together."