Kim Kardashian has stripped down to her underwear to show off her recent weight loss in a body-positive Instagram post, claiming she feels "amazing".
The TV star and cosmetics mogul, 36, is pictured standing in a white sports bra and matching high-rise pants as she swigs from a Flat Tummy Co shake in what looks like a professional kitchen.
The Keeping Up With The Kardashians personality sports her long peroxide locks with an equally glamorous makeup look in the shot, complete with her trademark contouring.
Kardashian appears to have impressed her 106 million followers with her newly chiselled abs and toned legs. The new snap garnered 2.3 million likes in nine hours.
She captioned it: "#ad Little update for you guys. I'm on Day 9 of my Shake It Baby program from @flattummyco and I'm actually feeling so good.
"We had a massive Christmas this year and between my Mom's party, Christmas and New Years... I felt like it was impossible to fit in my regular work outs and eat healthy.
"But this program is giving me a kick in the right direction that I need. These meal replacement shakes are so good and it's helping me get my tummy back to flat in the new year.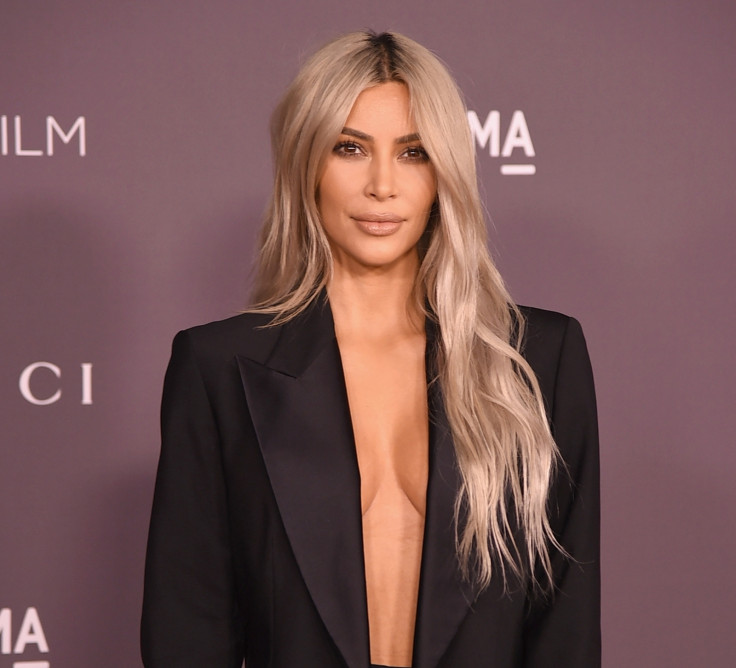 "The results I'm seeing and feeling are amazing and I'm so excited for the next few weeks. Because they're all about getting women back on track... they've got a 20% off sale going on right now if you want to start 2018 off right... trust me, you're going to want to check them out," she continued.
Despite being paid to promote the shake, there's no denying that the star is looking better than ever, with many of her followers seeming convinced.
One person commented: "No wonder ur husband can't get enough of you ... Na 12 children I see coming ".
Another said: "Insane body", while a third added: "Wow magnifique".
Others slammed the star for promoting a weight loss fad, with someone commenting: "Please don't promote rubbish @kimkardashian you lose weight by being in a calorie refit, so work out your macros, then weigh and track your food on an app like myfitnesspal so you know how much you are eating and make sure you are eating less calories than you are burning. It's not rocket science, but it is science. You will lose weight drinking a shake ONLY because you are consuming less calories then you are burning, this can be achieved with food!"
While another user said: "Come on @kimkardashianwe know you don't drink that, is all surgery."
Kardashian is an advocate of the Atkins diet, with her nutritionist Colette Heimowitz previously telling Elle that she was an early devotee.
She said: "In college, she actually did the diet with her father, you know, [after] she gained the few freshman pounds that everybody goes through."