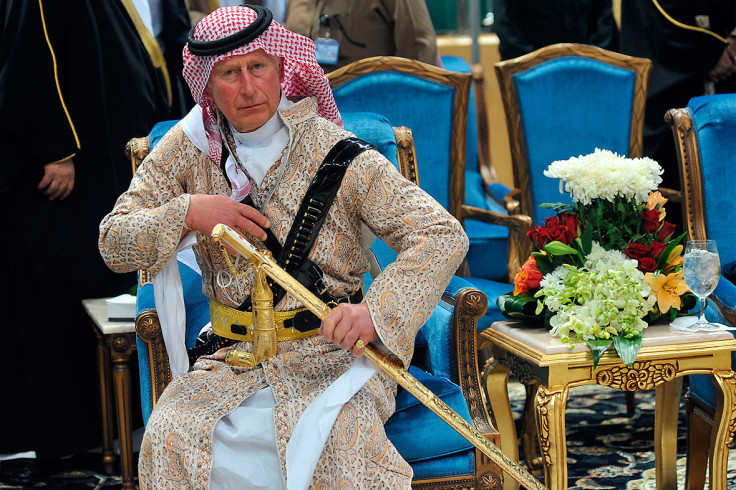 The Prince of Wales is set to fly to Saudi Arabia on behalf of Queen Elizabeth II to pay respects after the death of King Abdullah, Clarence House has confirmed.
"The Prince of Wales, representing Her Majesty The Queen, will travel to Saudi Arabia to pay his condolences following the death of the Custodian of the Two Holy Mosques, HM King Abdullah bin Abdulaziz Al Saud," Clarence House said in a statement.
The statement did not specify what time the Prince would arrive in the Saudi capital, Riyadh, or what his trip would entail.
However, it is believed that he will attend the reception of Abdullah's funeral which will be open to non-Muslims, unlike the main ceremony where only Muslim men will be permitted.
King Abdullah, who was in his 90s, had been suffering from a lung infection for several weeks at the hospital and had been in bad health for the last few years.
Prime Minister David Cameron paid tribute to Abdullah after he passed away at the age of 90.
"I am deeply saddened to hear of the death of the Custodian of the Two Holy Mosques, His Majesty King Abdullah bin Abd Al Aziz Al Saud," Cameron said.
"He will be remembered for his long years of service to the Kingdom, for his commitment to peace and for strengthening understanding between faiths.
"My thoughts and prayers are with the Saudi Royal Family and the people of the Kingdom at this sad time," he added.
"I sincerely hope that the long and deep ties between our two Kingdoms will continue and that we can continue to work together to strengthen peace and prosperity in the world."