The whereabouts of the legendary King Arthur's Camelot court in the UK has been the subject of debate for many centuries. Although scholars believe him to be entirely fictional, ancient writings have in the past linked Arthur to places like Hampshire, Cornwall, Somerset and South Wales.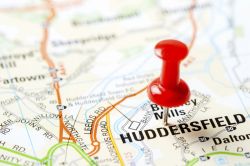 But now Huddersfield appears to be the place he held court and was the location of his famous Round Table, according to Simon Keegan's new book Pennine Dragon: The Real King Arthur of the North.
He reveals 'Camelot' was actually situated in the village of Slack, Outlane, and the mythical warrior we have all come to love was, in fact, called Arthur Pendragon, who has been recorded in history as Arthwys of Pennines.
Arthur ruled alongside his father from the old Roman garrisons of Hadrian's Wall and the City of York and his base was Camulod (Camelot) in the heart of Yorkshire. Arthwys had his Merlin, his Lancelot and beautiful queen, and most of his battles were fought across what is now the north of England and lowlands of Scotland.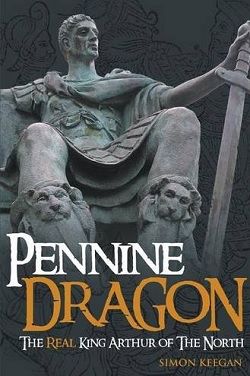 Speaking to the Huddersfield Examiner, Keegan said: "Although the original manuscripts don't survive, the works of northern bards are perhaps the oldest mentions of Arthur. These men actually lived around the time of Arthur and would place him in the north."
The publication of the book coincides with the 1500<sup>th anniversary of Arthur's supposedly greatest battle, at Badon between the Britons and the Anglo-Saxons, in the late 5th and early 6th centuries.
In the History of the Britons written in AD 830 by Nennius, a Welsh monk, Arthur was portrayed as a heroic general and a Christian warrior, who led the defence against the Saxon invaders.
"The earliest surviving reference to King Arthur is a history book by a monk named Nennius, who lists 12 of Arthur's battles with names like Celidon, Dubglas, Agned and Badon," Keegan told the paper.
"They can be located from as far north as Scotland – 'Celidon' and 'Mount Agned' are Caledonia and Edinburgh – and I identify 'Dubglas' with the River Douglas in Wigan.
"Arthur's most elusive battle, however, is Mount Badon. Typically it is located as being Bath, but you will read I have found a more likely northern location."
Arthur is also referenced in works in the 12th century such as Geoffrey of Monmouth's chronicle Historia Regum Britanniae (History of the Kings of Britain). The earliest reference is in a Welsh poem dating from around AD 594 about the men of the Gododdin who died at the Battle of Catraeth (believed to be modern day Catterick in Yorkshire).